---
Jan 16 | 2020
With Scoop AW20 right around the corner, Founder and Managing Director of Scoop, Karen Radley spoke with Sarah McCartney to find out more about designer fragrance label 4160 Tuesdays.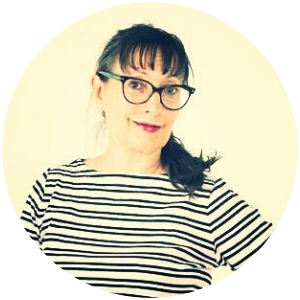 Tell us a bit more about your career, how did you get into making perfumes?
As a small child, I always wanted to be a witch I think because I always wanted to create potions which changed people's feelings.
During my time working in marketing as a copywriter in the 80s and 90s, one of my roles was to product copy for Lush. I was there for 14 years and eventually, after learning all about aromas, essential oils and cosmetics I took a short break from Lush and cosmetics in general and wrote a novel, called
The Scent of Possibility
. It is set in London and featuring a perfumer who made fragrances to remind people of happy times to get them through their difficult ones. I decided to add a list of fragrances like the ones I'd described, but couldn't find anything like them, so I decided to learn how to make my own.
Two years later, I was invited to present my fragrances at Lizzie Ostrom's Scent Speakeasy evening, where Josephine Fairley, fragrance journalist and founder of the Perfume Society, discovered my perfumes and wrote about them on her blog. Following this, Les Senteurs, the specialist fragrance shop, asked to stock my perfumes, and I suddenly had to find out how to do this properly. It took ten months to crack the whole cosmetics safety regulations enigma, which at the time was not open to industry outsiders, but once I'd set off, I just kept going!
What does your name mean? Does it represent something important to your label?
There are 4160 Tuesdays in 80 years. It's not really significant to the label, more to life in general. It's in honour of a yoga teacher of mine who at 80 was still starting each day with a 10-minute head and shoulder stand. It signifies how short life really is and how it's crucial not to waste it. I chose Tuesdays because they tend to go by without any significant thing happening.
Can you tell us some of the lovely shops stocking your perfumes?
We are stocked all over the world. In the US, LA perfumers LuckyScent and Philadelphia-based Perfumology stock us. In France, we're sold in Lynne's Smells, 10 Corso Como in Milan and L'O in Florence. We are also stocked in Switzerland in Au Coeur du Parfum and in London in Roullier White which has one of the best selections of independent fragrance brands in the UK. Our newest venture is Korea, where we're going in March to run some perfume making workshops; we're stocked in Workout Stores, Clef, and Select Shop 29.
Do you have a favourite scent?
I have this habit of falling in love with my most recent creation, but a consistent favourite is one of the first I made, Tokyo Spring Blossom. My current crush is Meet Me on The Corner, a 1970s style citrus chypre fragrance made with citrus oils including delicious mandora from Cyprus, magnolia flower and magnolia leaf essential oils.
What will you be bringing to Scoop AW20?
We'll be bringing a range of proven bestsellers to Scoop, including The Sexiest Scent on the Planet. Ever. (I.M.H.O.), our blackcurrant rose, Rosa Ribes, and our sandalwood amber, Eau My Soul.
We're also launching Meet Me on The Corner, and releasing our London Craft Week special edition, Drive Them Wild, into retail for the first time.
Why are you joining the Scoop line-up this season?
We started from scratch in 2012, still handmake everything and have bootstrapped our way here with no outside investment. I've wanted to come to Scoop for a number of years, but I just didn't feel ready until now.
Some of our perfumes are just too adventurous and obscure apart from the most extreme fragrance fans. However, now I have a range of fragrances pushing the boundaries which are both beautiful as well as unusual. We're ready to take on the world now!
Meet Sarah and discover 4160 Tuesdays at Scoop. Join us from 9th - 11th February at the stunning Old Billingsgate for the AW20 edition.