---
Oct 17 | 2019
As we prepare to take Scoop to the heart of the City at Old Billingsgate this season, we're celebrating the best our capital has to offer.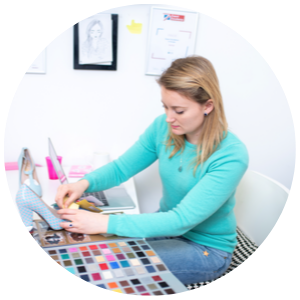 And with that in mind, Karen Radley, the founder of Scoop has decided to sit down with some of our favourite British brands to get into the AW20 spirit. Karen was lucky enough to chat with Sarah Yull, to get the lowdown on her British label, what she'll be bringing to Scoop this February and more…
Can you share the history of your label? How old were you when you launched Yull?
I started Yull in 2011 during my first year of university, where I was studying business. I wanted to start a business alongside my degree for a trial to get some experience and just for a bit of fun. I had previously done a foundation course in fashion before starting my degree, so I thought a fashion-related business would be a good place to start.
Why did shoes in particular capture your imagination?
Before university, I had worked at the Pentland Group & Dr Martens. Following on from that, all of my foundation year projects were based around shoes, so I sort of fell into footwear as it was what I had experience in at the time.
Can you describe the concept behind the Yull label?
The concept for Yull was really very simple; to create a fun, wearable and timeless truly British brand.
You're a British brand through and through – can you tell us a bit more about where you manufacture in the UK and why the Made in Britain label is important to you?
We manufactured shoes in Northampton and London to begin with. Now, however, we are manufacturing in Rochdale. Being made in the UK is really important to us; it does mean that our pricing is a lot higher but buying a pair of Yulls is about buying into a transparent product with a sustainable production process.
Who's your favourite shoe designer and why?
I'm a huge fan of lots of designers! I really admire shoe designs that take a different approach to traditional styles or manufacturing methods. One of my favourites is the Mojito Shoe by Julian Hakes.
Ahead of Scoop at Old Billingsgate this February can you give us a sneak peek of what you'll be showing at the AW20 edition?
Our AW20 collection is all about the 80s and 90s – at the turn of the decade. Fun pop mixed with powerful tweeds, all in updated 2020s styling. We also have a lot of more casual designs mixed in with traditional Linton Tweed from Carlisle. Again, this season we are using more sustainable components, recycled rubbers and vegan leathers as well.
Join Sarah in the Scoop AW20 line-up this season, from 9th – 11th February at the iconic Old Billingsgate.