---
Jun 16 | 2022
The answer is a resounding yes! My engagement with fashion started at school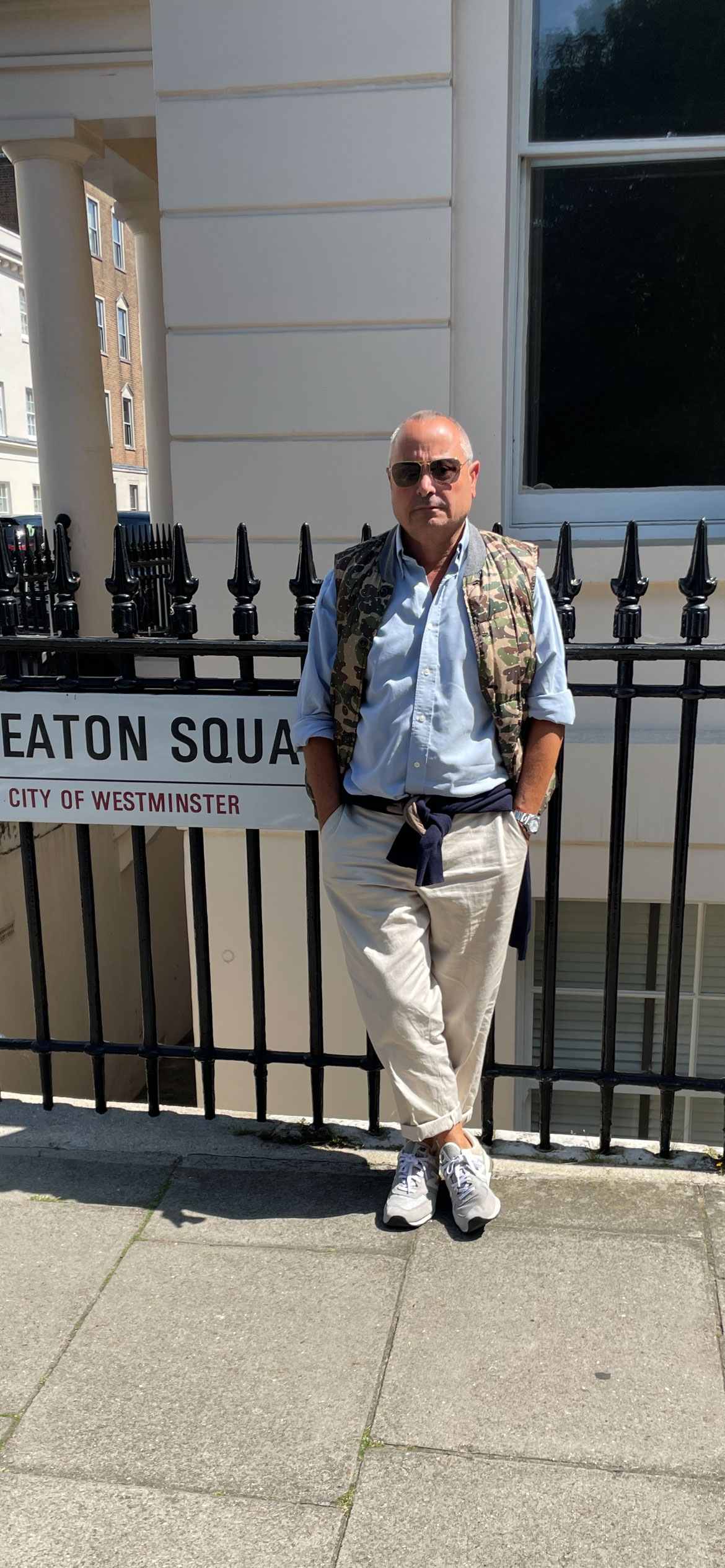 Robert have you always been interested in fashion?
The answer is a resounding yes! My engagement with fashion started at school: I was obsessed with punk and with fashion tribes – I was forever going to the Kings Road to explore. After a disastrous start in pharmacology and finance I soon realised design and fashion was my destiny.
Can you tell us about your extensive fashion background?
I established Pink Soda in the 80's, originally producing 'club kid' accessories, which very quickly turned into a fully packaged clothing collection. It sold globally, winning the Queen's Award for Export. We were particularly sought after in the USA and in Japan – in fact in Japan we reached cult status. This later developed into concessions in Selfridges and in the Top Shop flagships. We were one of Italian Vogue's top 10 fashion brands to watch and had offices in New York and Paris.
When did you launch Rose & Rose?
Rose and Rose was established in 2010. After selling Pink Soda and taking time out I eventually decided to return to fashion but in a different way, and I decided to start a niche fashion / lifestyle brand, focussing not just on specialist stores, but also beach clubs and hotels. I wanted it to be a brand that would celebrate my love of decoration and would focus on items that felt special.
What inspires you when you design the Rose & Rose collection?
As a resort/summer brand, I am heavily influenced by travel, artisan crafts and culture. We specialise in organic fine natural bases which work well with the elements. I love to trawl vintage markets and wherever I go in the world I visit thrift shops and flea markets – and I always find a treasure lurking there - a pattern, an image, a colour - that inspires me.
Is there a signature look for Rose & Rose?
Most definitely…… The collection starts with the base fabrics which we develop. These are heavily influenced by the traditional, luxury Jermyn St. shirtmakers, Bengal stripes, ginghams, oxfords etc which are richly worked with boho decorations and trims to produce our unique DNA: the Rose and Rose look is joyfully feminine with a bohemian feel, rich with embellishment and decorative detail.
Who would you say is your Rose & Rose customer?
She's a global client, not defined by age, with an appreciation of craft and love of decoration. She likes natural fabrics and enjoys wearing feminine clothing that flatters and makes her feel special.
If a woman was to own just one item from your collection - which one would you suggest and why?
Hmmmm. That' a difficult question as I love them all! I guess if I had to choose, I would select the KERR dress, as it embodies the Rose and Rose spirit and can be dressed both up or down, worn on the beach or to the bar.
Do you have any words of positivity to share with our Scoop readers?
LIVE. LOVE. TRAVEL….. after Covid I think it's even important to enjoy life and surround yourself with people and things that make you feel good.