---
Nov 05 | 2019
Ahead of Scoop's AW20 edition in the heart of the City, we're celebrating some of the most exciting fashion retailers London has to offer. Today, our founder, Karen Radley sits down with Melanie Press of PRESS in Primrose Hill to find out more about her store.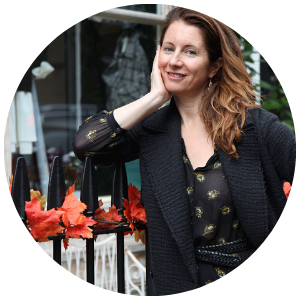 Mel, you have a really interesting background – can you tell me a bit more about your fashion career to date?
I've enjoyed designing for Marc Jacobs & Ralph Lauren in NYC, Cacharel in Paris, and as Creative Director & Buyer for Whistles before opening Press.
Tell me a little more about the history of Press – when did you open up your shop in Primrose Hill?
Press opened in 2004, as a multibrand: we were the first boutique in the UK to buy Golden Goose, Issa, JBrand, Current Elliott & Belstaff.
You've recently moved around the corner to a new shop in Regent's Park Road. Has this made a difference to your business?
Yes, significantly. We are much more visible. Retaining our regular customers and nurturing new opportunities too.
Along with the move, you've launched your own collection a few seasons ago. Can you tell me a bit a more about why you decided to do this?
As a fashion design graduate of St Martins – it was always part of the vision for Press. Our own collection plugs a gap that was missing from the collections I was seeing in the marketplace.
Do you have a certain "handwriting" in your own collection? ​
Yes. Longevity; designs that transcend the season, exclusive prints, and as much as possible made locally or within Europe. Limited editions. Fit is a priority; I like the garment to do the work for the wearer. Utility is considered so it's an effortless experience for the end-user.
How do you choose the designers and collections you stock? ​
Exclusivity, rarity, newness, quality, integrity.
I hope you are attending Scoop in February at Old Billingsgate. Will you be looking for anything special at the show? ​
I always make sure to attend Scoop. I'll be looking for new and exclusive collections with well-designed items at competitive prices.
Meet Mel at Scoop AW20 this February, located, for one season only, at the iconic Old Billingsgate.