---
Dec 15 | 2020
We're always looking for ways to support our community and we just couldn't miss the opportunity to catch up with Angela about her new brand, Concrete-London. Scoop founder and MD, Karen Radley sat down with Angela to find out more...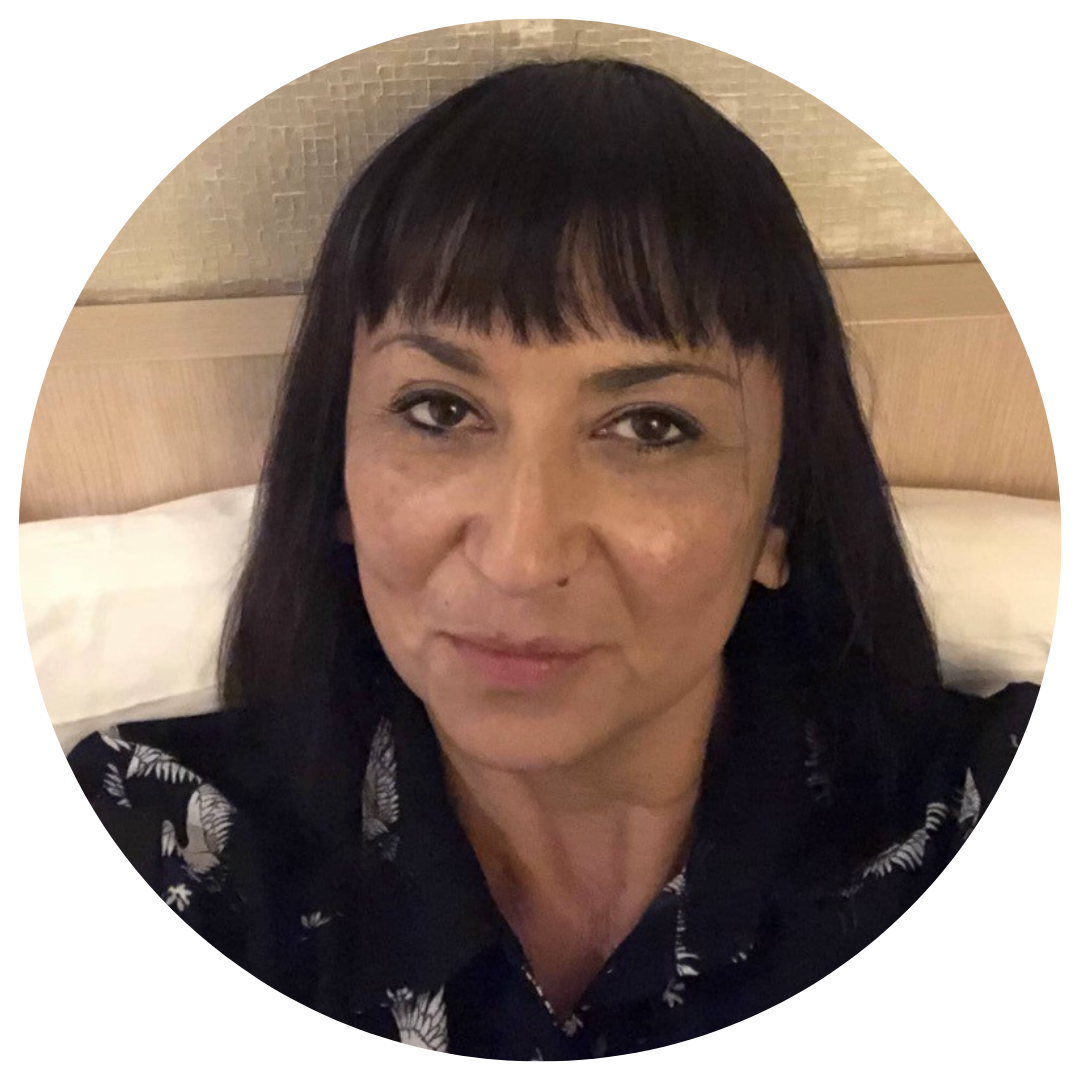 Do you have a fashion background?
Yes, I have over 25 years experience in the fashion industry ranging from luxury to volume brands. I have worked in all areas of the fashion industry with some great brands such as Diesel, Armani, D Squared, Wolford, Selected Homme to name a few. Over the past 10 years, I have been Commercial Director then Managing Director at Olsen and then Wolford.
When did you set up Concrete-London Brand Consultancy?
In 2016 when I saw an opportunity to catapult brands into new and emerging global markets. I worked with companies large and small and assisted them in growing their businesses. However, I have especially enjoyed working recently with start up brands such as Alma Swimwear and Bezzant Swimwear where the company can utilise my experience to help seal their business globally.
Who are you currently working with?
As I said we are currently working with start up companies such as Alma swimwear, Bezzant swimwear and BehindBras. BehindBras is a great story of combining training, education and re-generation to people who need a helping hand in life. The concept is also to manufacture a lingerie collection that the prisons will produce at least 15% of the offer, to help offenders to learn a new skill. The plan will also to be to fund the machinery needed to continue with the skillset they have learnt once outside of prison by collaborating with a factory in the UK. The enterprise will be Government funded and the brand is also pitching for investment to continue the journey.
Exciting news - you are now launching your own collection called Concrete-London. Can you tell me what is the philosophy behind the brand?
Basically the absolute requirement is to reduce waste within the fashion industry and to give back to the environment. It is so easy to purchase items that may be on trend for six months but then becomes a throwaway piece, or brands offering inferior quality manufacturing to entice the consumers to buy at a low price. The whole strategy of discounting stock has gone too far and there has been a backlash from the fashion industry to reduce waste but it is not enough to fight the cause. Therefore, we decided to launch a sustainable, timeless, enduring brand that will give longevity to your wardrobe as well provide comfort and luxury whether you wear it to work, work from home, to travel or simply to relax.
How important do you think sustainability is in a brand?
There are 17 sustainable development goals that the United Nations has set to help to improve the quality of our life, our planet and our breathing space. If every company can focus on just one or two of these, it will be a great start. It takes time to make a change to how a factory gets its source of energy from or how they can recycle water to reduce waste or how a fashion company can change their manufacturing or how they can change the way they treat their employees but if companies can start doing something to make a change, this will help increase the longevity of our planet. With concrete-london, all our merinos are non-mulesing, which is an ethical shearing process, spun in an Italian factory that conserves energy for its community as well as recycles all its used water, and we manufacture in the UK where the employees are all paid a fair wage, have social distancing rules in place and produce quantities that are not high volume. Our supima cotton is spun and manufactured in the UK again under fair employee rights and not in high volume factories.
What will be the DNA of Concrete- London?
Concrete-London has a signature and DNA that will remain its core; the reason for the name is to talk about building the foundations, whether it be a brand, a collection, an organisation, you need the foundations built first before you decide what to build onto it. Concrete-london encompasses your staple wardrobe pieces; we have created each piece to be a starting point for your wardrobe, whether it be a beautiful wide leg pant to wear with an oversized polo neck on a Sunday morning to teaming your pant with a smart shirt for work, which you can wear with trainers or heels. You then can create your look around this because this is how you want to feel. It is more about how you want to feel that day; you can dress this pant up with heels, jewellery and a smart shirt, alternatively, you may want to dress it down with a pair of trainers, a polo neck and no make up.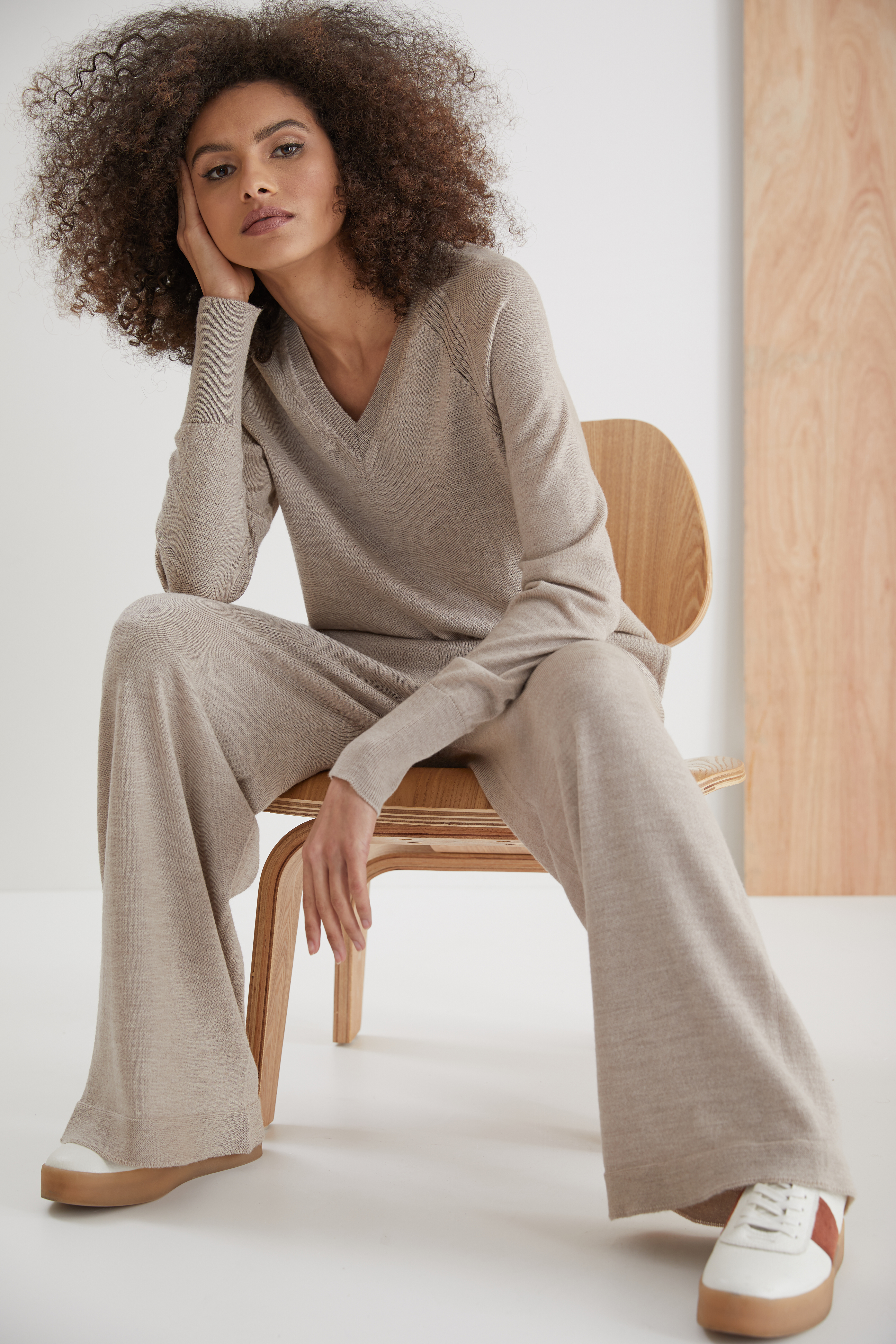 Will we be seeing you at Scoop in September 2021?
Scoop to us is the most relevant trade show to exhibit at because its reputation is impeccable with the buyers from the UK and internationally. The Saatchi Gallery is a fantastic contemporary platform of which we can display our collections; the comprehensive list of buyers that attend and also London is the capital of new and emerging brands! I have shown there before with other brands and we had a fantastic response. We hope the September show will be a great success and a great relief that buyers can eventually view the collections, meet the founders and also make strategic decisions on which brands will be a success in their stores; all under one roof.
Find out more about Angela and Concrete-London over on their website.