---
Feb 03 | 2021
Scoop founder Karen Radley caught up with friend of the show Pamela Shiffer to find out more about her stunning boutique in Primrose Hill.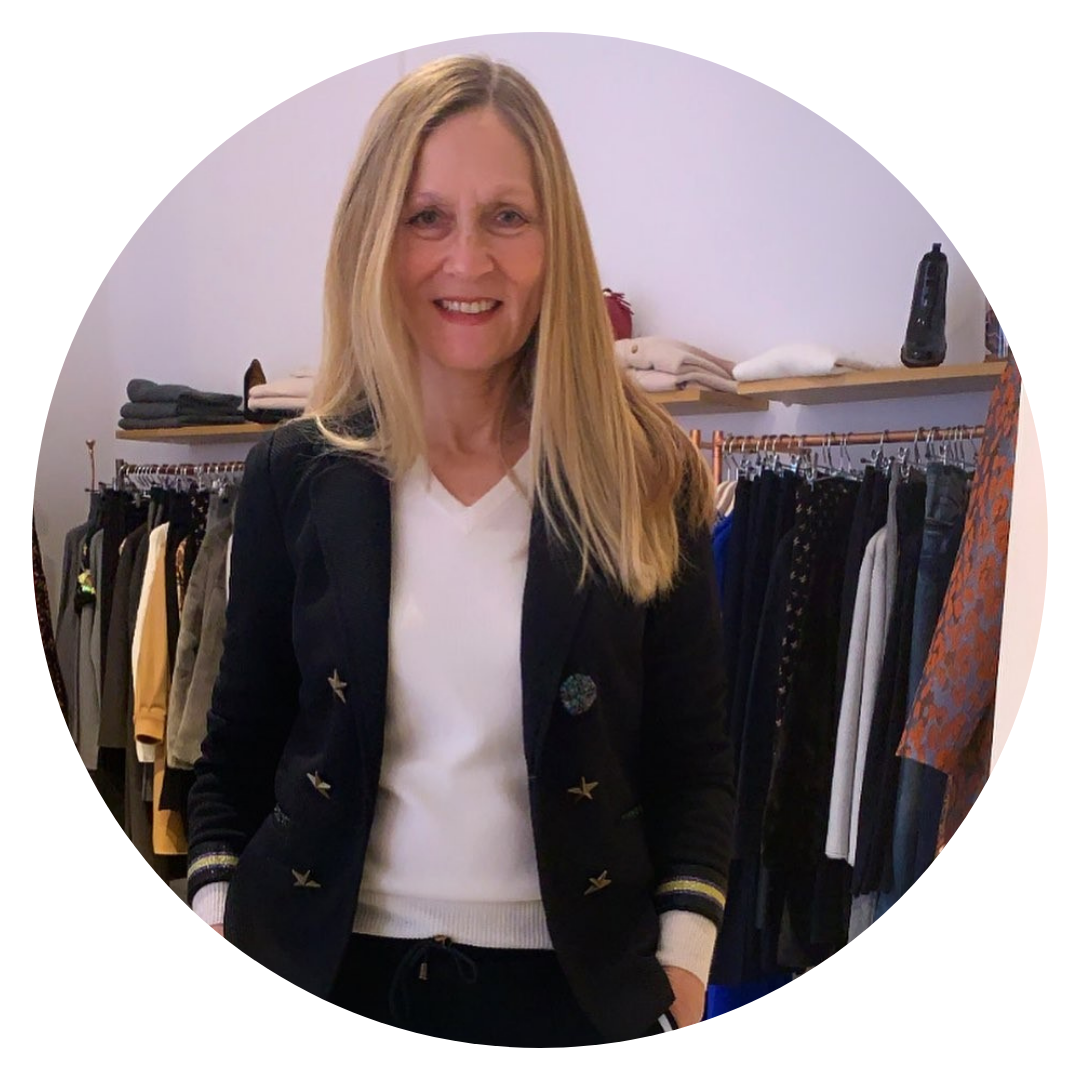 We have known each other a long time but I have never actually interviewed you. So here is my chance! I have never asked, but do you have a fashion background?
Yes, I've always loved fashion and clothes and in Leeds where I grew up, they take fashion very seriously. I started my career as a model in Leeds, modelling for many brands, wholesale showrooms, and fashion shows including Bill Gibb and Miss Selfridge. When I moved to London I worked for Jeff Banks wholesale, before venturing into retail.
Tell me a bit more about setting up your shop, Pamela Shiffer in Primrose Hill...
I opened my first shop in 1989 on a small parade in a sleepy part of Camden. Economically we were coming out of the boom times of the mid 90's, however despite the positive vibes of the time there were very few independent boutiques offering stylish and affordable women's wear. With such an obvious gap in the market I set about finding brands that offer collections that would offer something different and wearable to my clients. I remember the days leading up opening, I was so worried that no-one would come in but from the moment we opened the door customers arrived and loved what we were doing. Gosh, it was so exciting back then, getting to know our customers and the regular trips to the West End buying stock to replenish the rails. As my business grew unfortunately the area around my shop changed, and not for the better so it was time move....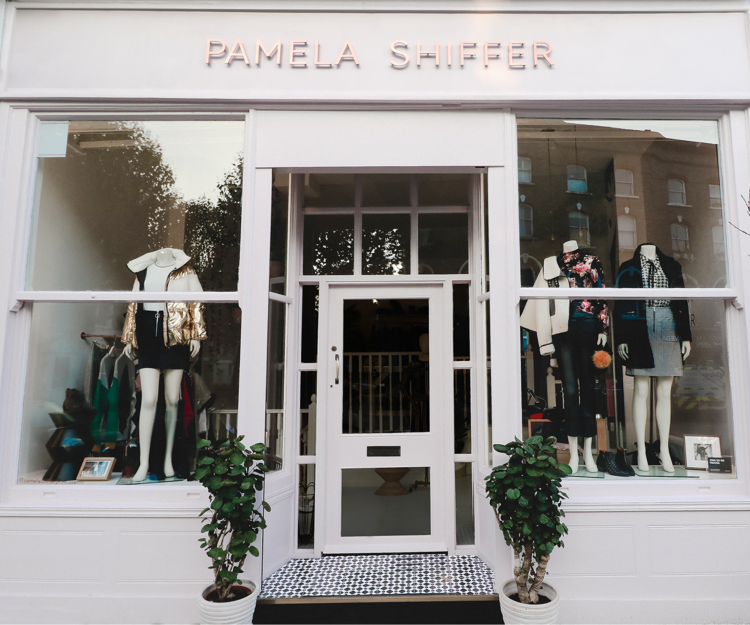 Why did you choose Primrose Hill and what's your favourite thing about the area
The funny thing is, I didn't choose Primrose Hill, I almost feel it chose me, because one afternoon by chance my husband and I went to have a coffee in the village. It was then I noticed building work at number 75. In the window of the shop were the contact details of the owner of the building and as luck would have it, we were parked outside his house. I popped a card through his door introducing myself and the rest is history ….
Do you have a specific Pamela Shiffer look?
That's a funny question because I'm not sure how to answer it. Like me when I go buying, I look for styles/collections that offer many different "looks" as do my customers. I think customers come to us for beautiful individual pieces, however I feel it's more a sharing of minds than a particular look.
Who is your typical Pamela Shiffer customer?
There is no one particular customer anymore. Times have changed along with fashion and so have our clients' needs. At one time I would have said our "typical" customer was 30+ but now our customers range from teenagers up to some of my favourite 80+ customers. It's much easier now to dress both ends of the spectrum because social media has softened the otherwise hard edges of fashion. What I mean by that is, customers can follow their favourite bloggers or stylist and "get the look" and interpret it in their own way. There are many different looks that emerge each season, hence our need to refresh!
Dare I ask… how are you coping with this lockdown?
This lockdown has been tough for us, apart from nursing my mum and brother back to health having contracted COVID, I've been doing all I can to promote our collections on social media. I do feel like this is a turning point for our industry as internet shopping is becoming the norm for more and more people. Despite that, I do feel customers are feeling bereft at the loss of human interaction that we as indies provide, therefore when we are able to open, I'm sure small businesses will feel the benefit of all the years of service we've provided to our customers and they will be more appreciative of their presence!
Do you have any words of positivity to share with our readers?
Every day is a new day, a new opportunity to see things you didn't see yesterday. Grab it with both hands and do something that makes you laugh; laughing it's good for the soul.
Do you have any exciting new collections or designers coming on board for this Spring/Summer season?
There's always something new at Pamela Shiffer - watch this space!