---
Jul 08 | 2022
I have spent my whole career in the fashion industry and have loved every minute.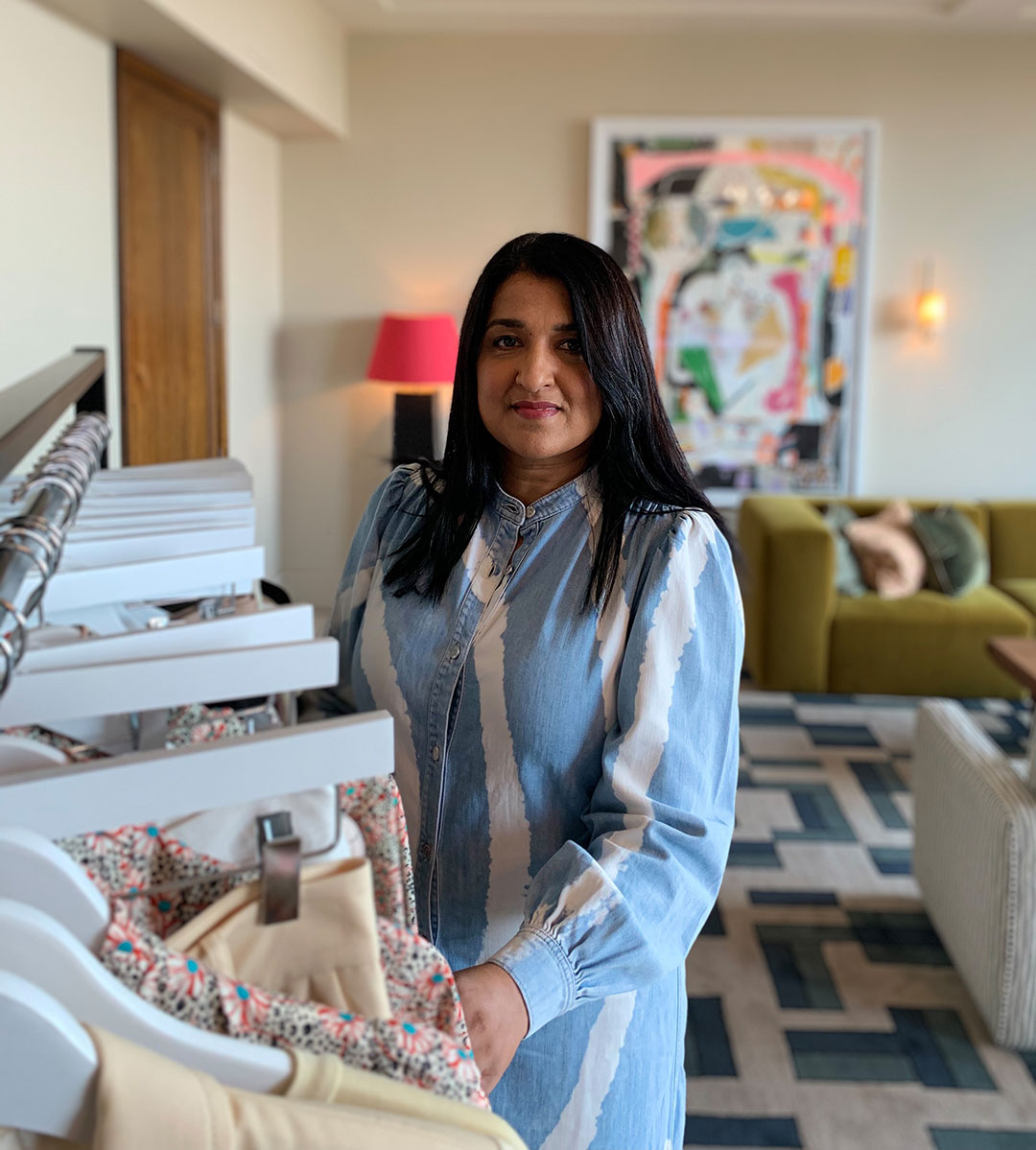 Can you tell us a bit about what lead to the decision to found Aligne?
I have spent my whole career in the fashion industry and have loved every minute. I have always worked with affordable fashion and in recent years was keen to find ways to not only create sustainable fashion, but to sustain the fashion industry itself.
To make an impact, you have to have reach, so I set out to create an affordable contemporary fashion brand that most people who love fashion could relate to.
Do you have a fashion background?
I've worked in fashion buying and product development throughout my entire career, and I've always been responsible for creating brands that support and fit with the company strategy. It felt like a natural next step and the perfect time to build something that was important to me and resonated with the consumer.
How important is sustainability to Aligne?
Aligne was created to show that all fashion should be as sustainable as it can possibly be.
At Aligne, sustainability is all-inclusive. We have a cradle-to-grave strategy from design and conception through to production, retail, rental and are considering how we can resll our garments. We want the entire life cycle to be as sustainable as possible.
What are some of the criteria you use to select the factories you work with?
Our factories relationships with sustainability are extremely important to us. We only work with factories whose sustainability ethos matches ours. All the factories we select to work with are ethically audited to ensure the highest standard of working conditions and health and safety conditions.
Their manufacturing processes can really impact sustainability, so we try to support those factories who have clever technology like Jeanologia, a method that reduces water usage by at least 50% in denim production.
When you design the Aligne collection - how are you influenced?
Aligne is created in London and for our team, London is the beating heart of style and the cultural hub of fashion. We take inspiration from all over the world, but the brand is very British at heart. All of our fashion direction takes us back to who the Aligne customer is.
Is there a signature look for Aligne?
Crisp tailoring and denim is a key cornerstone for the brand, combined with feminine prints for a softer edge.
Who would you say is your Aligne customer?
She is confident, she dresses for herself, she's self-assured and loves fashion but also loves the planet too. Her style is timeless but never boring…timeless, considered and unique.
Are you selling to some lovely stores?
Yes! We've recently launched in Liberty London, this was an extremely proud moment for us. Especially as Liberty is an iconic destination on the British high street. We are also hoping to launch in other iconic stores around the UK and Europe.
If a woman was to own just one item from your collection - which one would you suggest and why?
The Gabriella Dress. It's a move on from our iconic Foster Dress. It's a modern, wearable shape with an edge and already our bestselling piece from AW22.
Do you have any words of positivity to share with our Scoop readers?
We've all had a tough few years and every industry has been impacted. Fashion has being impacted significantly as our lifestyles changed and the need for newness subsided. As we complete the Spring Summer 23 Aligne collection, we look forward with optimism and hope that our lives will never be impacted in this way again. At Aligne, we truly believe that fashion that makes us feel good can also be good for sustaining the planet and our fashion industry and that is reflected in our SS23 collection that is made up of fabulous uplifting prints, coloured denims,soft suiting and organic linen forever pieces.