---
Jan 18 | 2023
KAREN RADLEY MEETS NATHALIE GOYETTE & CHRISTIAN TOURNAFOL FROM LES RACINES DU CIEL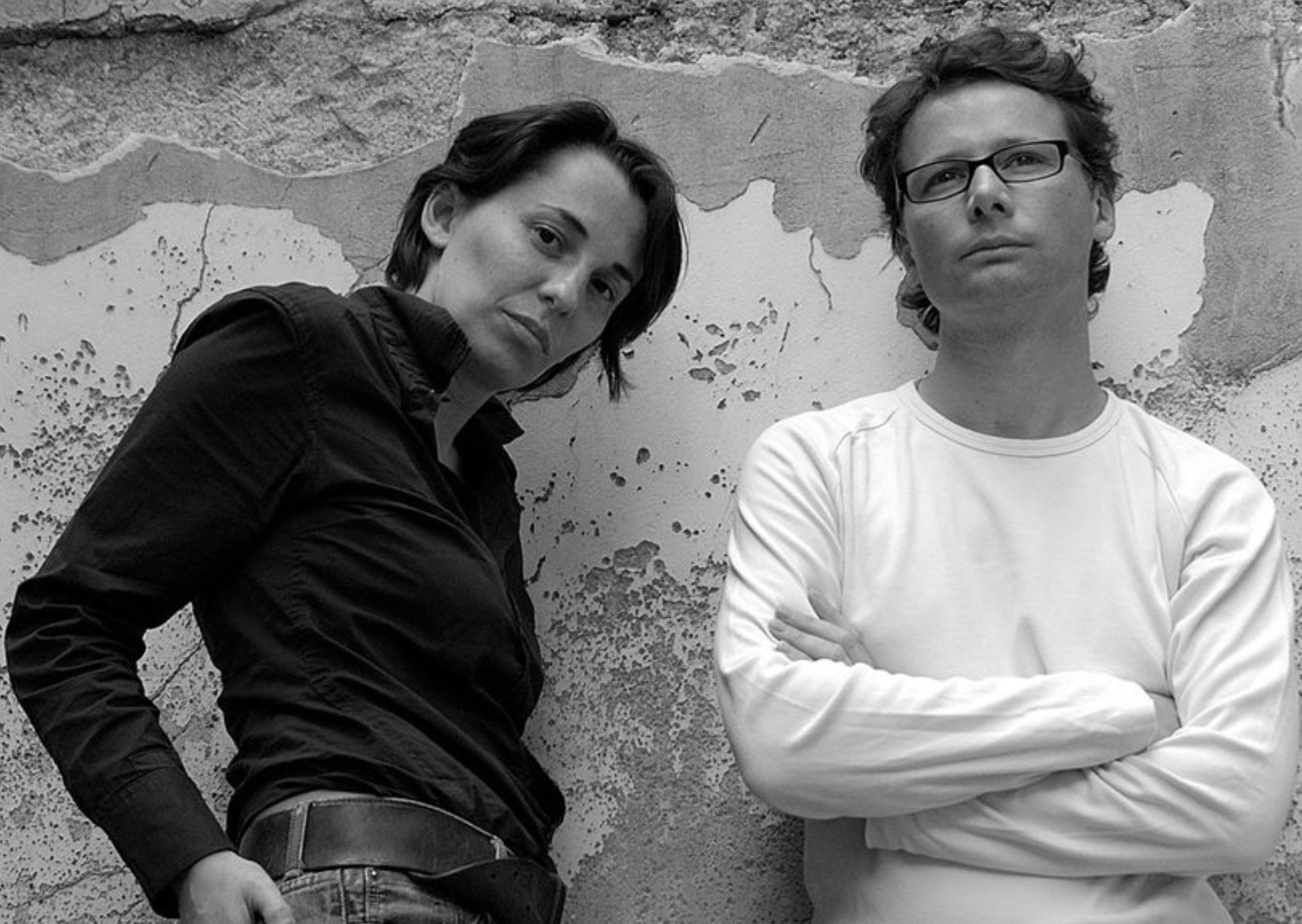 Where does the name Les Racines du Ciel come from?
Les Racines du Ciel means "the roots of heaven". It is the title of a book from a famous French writer called Romain Gary. It is one of the first novels to talk about ecology in 1956 which mentions what humankind would loose if they kill animals and destroy nature. Basically it says that we would loose our soul.
Nathalie tell me about your fashion career?
I worked for 5 years in Nina Ricci company in Tokyo. When I came back to France I moved to Brittany and rapidly, I decided to make no compromise and to match my way of thinking to my work. I had in mind to create a sustainable brand, I asked Christian to be the designer and we created Les Racines du Ciel together.
Christian now can you tell me about your fashion background?
I started with my first brand in 1996 and won 1st price at Fashion festival of Dinard in 1997 and 1st price of China's cup of Shanghai in 2001.
For few years I made collections with fashion shows during Paris fashion week. At that moment I was part of Galleries Lafayettes's labo.
When did you first start Les Racines du Ciel?
We started Les Racines du Ciel in 2005.
Do you have a mission statement for the brand?
For the past 17 years, Les Racines du Ciel has offered a clothing line that puts respect for people, animals and natures at the heart of its collection.
Is there a fashion designer or icon - maybe a writer who has inspired you both?
N : The book Les Racines du Ciel : the philosophy of this book is like a guidance for me. It gives me the reasons to carry on.
C : Les Racines du Ciel of course…but also William Morris
When you design the collection - how are you both influenced?
When you have an ethical brand, the variety of yarns that we can use are much more restricted especially when you decide not to use synthetic yarns and that you want mostly certified yarns. We always start from the yarn, and see what we can do with it.
Timeless – contemporary are the words that guide us.
Would you say, there a signature look for Les Racines du Ciel?
Our clothing line blends his philosophy of respect with a timeless style, high quality basics that won't go out of style; stylish garments that end up becoming a second skin
If a woman was to own just one item from your collection - which one would you suggest and why?
A warm dark grey sweater made in 100% baby alpaca natural shade, that can be worn again and again. No dyeing process, no synthetic, no chemical, only the natural color of the alpaca wool, It also brings a peace of mind.
What keeps you both up at night?
The destruction of the planet, the inhumanity. After a very turbulent 2 years not only in the fashion industry but in the world do you have any words of positivity to share with our Scoop readers?
Never give up your own philosophy. For us: respect for people – animals and nature…