---
Mar 05 | 2021
As we celebrate the success of last week's Fashion Together, Scoop founder Karen Radley sat down with the wonderful Trine, founder of Stella Nova to find out more about the exciting label.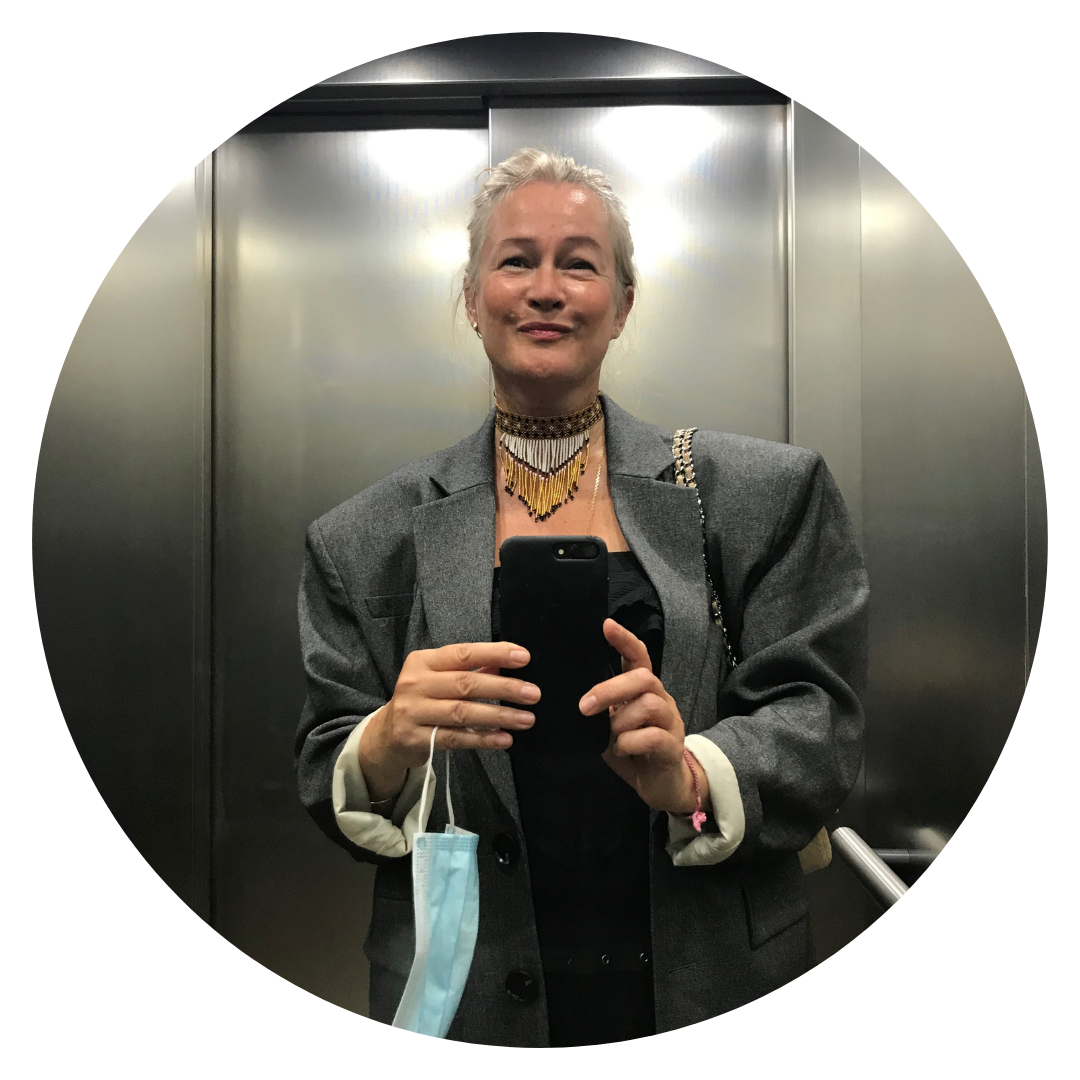 You founded Stella Nova in 2002, Do you come from a fashion design background?
Yes, I do I graduated as a fashion designer from The Royal Danish Academy of Fine Arts, School of Design.
You live in Copenhagen, can you share what you love about your beautiful city?
I love Copenhagen, it is a nice mix of everything. It is big enough to be a real city with different areas, each having their own atmosphere and vibe. But small enough to be intimate and local. We are so lucky to live by the water, with so many small habours, which is wonderful - especially during the summer time. Also, are we spoiled with some of the world's best restaurants and a lot of very cosy cafe's. Shopping is good here as well - so there is absolutely no reason not to come here for a visit
How are you inspired? Can you tell me about your design process?
Inspiration is unfortunately not something you can switch on and off and it seems like the more you need it, the less it shows. But, I love playing on words and creating little stories. I always have a frame - an overall idea or specific words of the actual wardrobe we are working on. This gives me an idea that leads to the answers and I also think it is much more interesting to work like that instead of just seeking trends.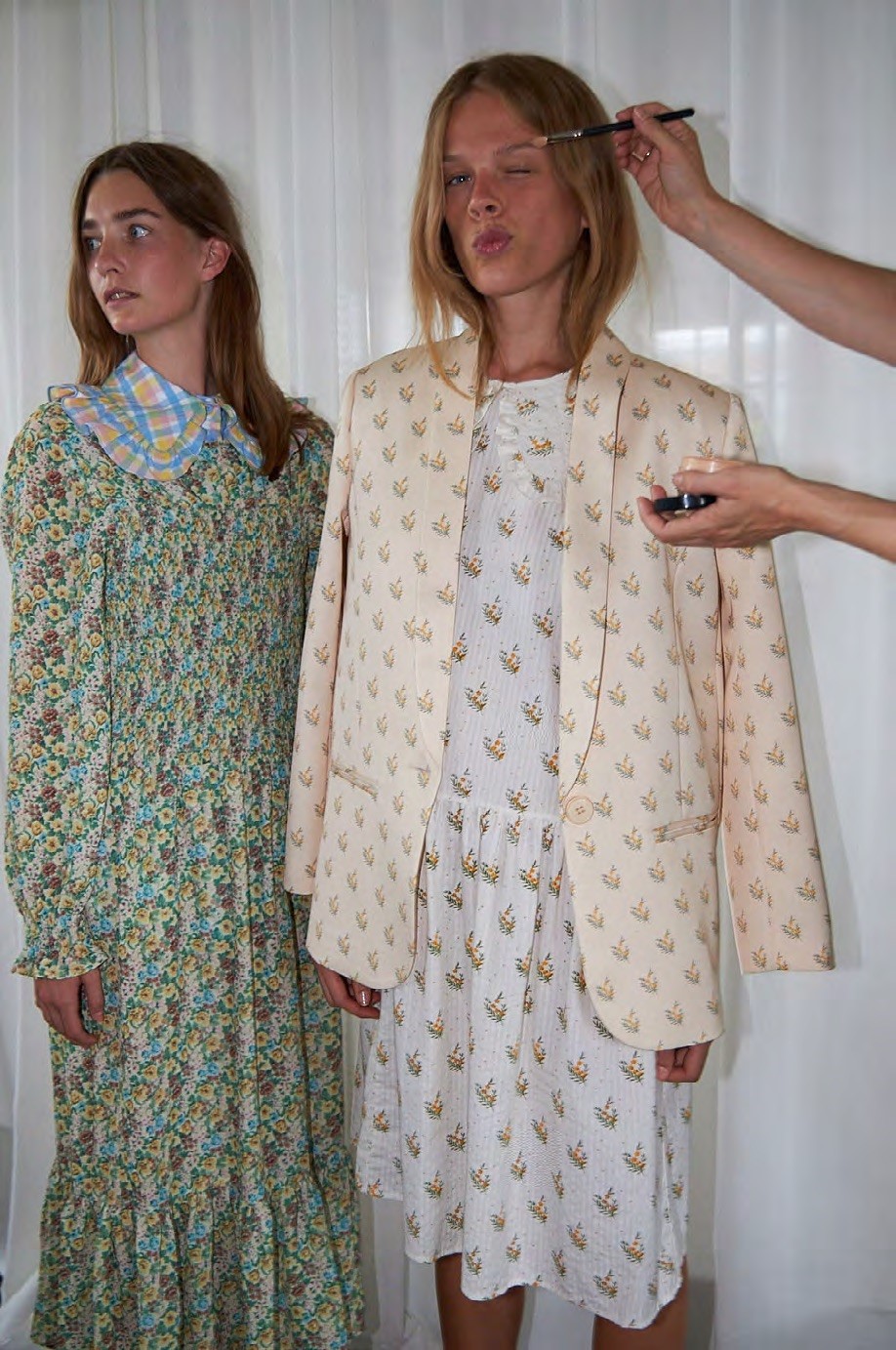 Is there a Stella Nova signature look?
My aim is always to make the perfect wardrobe, that can be mixed and matched depending on your mood and the occasion, but I think the Stella Nova signature look is a strong look. A look where you are not afraid to stand out. I suppose, our Ophelia blazer and wide legged pants is a signature look and so is also some of our many dresses or our pink casual suit. But of course ... for this autumn season you must definitely not miss out on the cherry stories, that has given name to this actual wardrobe - Cherries me.
Who would you say is your typical Stella Nova customer?
I think our customers are clever and with a strong opinion on how they like to appear. We do not make clothes for the girl who like to hide in the corner. Having said that, it is my wish that she uses the clothes in exactly the way that makes her happy. This is the wonderful thing about making clothes is that you can actually make somebody happy - because it does really matter what you are wearing.
If a woman was to own just one Stella Nova item from your collection - which one would you suggest and why?
OMG, don't force me to answer that - it is like choosing one of your children! Again I will say - go for the piece that makes you happy; that's what it's all about.
Is the gorgeous dog in your Fashion Together Product Showcase video yours? What is their name?
No the dog is not mine...but almost - he belongs to one of the girls in the office, so he is our office dog called Peanut.
Do you have any words of positivity to share with our readers?
I think right now we are all longing for better times. I am sure that once we are on the other side, we will be dancing and singing, hugging and kissing in a way that we haven't seen before. It will be fantastic and I am sure that we all need it.
Discover the Scoop Edit using your unique link from Fashion Together. Missed the forum? You can still register to watch on demand

here

.