---
Nov 23 | 2022
Karen radley talks to cdt angels founder clorinda di tommaso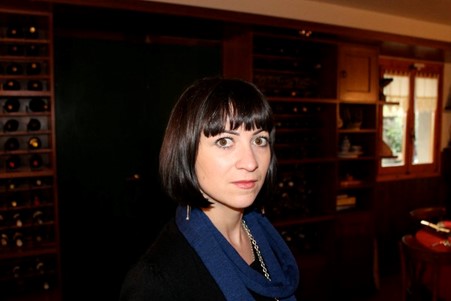 Tell me about your New Zealand and Italian background?
I was born in Fiesole and spent my first 4 years in Florence. Both my parents are artists – one Italian and one a New Zealander. As I am sure you can imagine, I had a very stimulating and creative upbringing.
I moved to NZ with my mother and from the age of 6 would go back to Florence every year to spend a few months with my dad.
You live now in Milan - tell me about the beautiful city?
We've been living in Milan for almost 6 years. Before Milan, it was London, before London, Melbourne, and before that Auckland. Milan is a city that has really changed significantly over the last 10 years and I really enjoy living here. It is becoming more cosmopolitan but yet retains Italian culture and tradition as well.
How and where did you start your career in beauty?
I first started in retail in homewares, back in 1998 while still at high school. I worked for an independent retailer as a weekend and holiday job and learnt all about customer service, experience. I was introduced to candles, fine glassware, linen, organic cotton – all things luxurious and beautiful.
Then in 2000, I started working for one of New Zealand's leading fashion brands WORLD. Francis and Dame Denise, not only champions in fashion and retail, WORLD was also the first to introduce many key beauty brands into the New Zealand market (Aesop, Carthusia, Diptyque…)
In 2007, we moved to Australia and I was introduced to the distribution side of the business. I worked for a very talented woman, Hilary Gwillim. The brand portfolio was wonderful: Diptyque, Miller & Bertaux and Tocca, Hilary also had and has a retail arm which included; Santa Maria Novella, Nili Lotan, Faliero Sarti … many. Her brand edit continues to be impressive.
Why did you move to the UK?
My husband, who was my partner at the time is originally from London. His plan was to move back to London and I was happy and excited to try living in another country and to be in Europe and also closer to Italy.
What is your coffee order?
Its not very Italian actually.
In Italy: Soya Cappuccino with Double shot.
In UK: Soya Flat White
When and why did you launch your own beauty agency?
The journey started in 2018, initially it was just myself and now CDT Angels is made up of a small but very team. We are strategic brand partners and provide a selection of services and become an extended part of the brand's team.
I've also kept a retail arm as I love retail. I have two amazing retail clients – one in Italy and one in Australia – both founded by strong, inspiring women who have really defined their point of difference. Why did I start this? The story is long but to simplify – let's say it was due to a course of events and then I saw and continue to see the immense opportunity in how we can assist a brand with their journey.
Which collections do you represent?
With Global strategy and management, we assist:
AMLY – an award-winning British holistic skincare collection.
Fi-ne – an organic and natural deodorant line from Germany
In Aèras – a Sardinian experiential wellness brand that utilises wild herbs from the Island
Roads – a modern contemporary fragrance brand from Ireland
The Beauty Beyond – an Italian high performance clean body care line
WA:IT – an Italian wellness collection that fuses Italy & Japan
We also have the following clients that we assist in designated territories:
Kat Burki – a high performance skincare line from the US. We are assisting with the management and development of the UK and Italian markets.
Susanne Kaufmann – Luxury Austrian skincare brand that offers face body and skincare. We are assisting with the development of the Italian market.
I'm working on some exciting projects which are still hush hush – all I'll say is keep an eye out – I'll soon be sharing some incredible perfume projects.
Is there a fashion designer or icon who has inspired you?
Founders & Designers of WORLD: Francis Hooper & Denise L'Estrange Corbet have been hugely inspiring and instrumental in my formation in retail, fashion, and beauty.
With regards to designers I would have loved to have met the list is long, but would have to include: Jeanne Lanvin, Coco Chanel, Yves Saint Laurent, Virgil Abloh, Audrey Hepburn… gosh many.
As a super curious individual, I love to be inspired, meet people and hear their story.
Where is your favourite place to shop?
Liberty has always been one of my most favourite places to shop. I could buy everything.
What keeps you up at night?
Ideas, solutions, production delays, cash flow, the state of the world, my cat and my to-do list.
Do you have any words of positivity to share with our Scoop readers?
Never compromise your integrity. I am a big believer in energy. Emit positivity, keep learning, find ways to channel and rid yourself of frustrations. Search for the beauty in life. Be true to yourself.