---
Apr 08 | 2021
Over the course of the last year, it's those fashion businesses who have changed the game who have really stood out.
By making their customers' lives easier and maintaining those all-important human connections, fashion labels embracing innovation have not only survived, but thrived, during this challenging time. One such label is Kinross Cashmere. Scoop founder Karen Radley caught up with Kinross co-owner Andrew Hartley to find out more about their innovative showroom solution…
The mobile showroom is so innovative! What inspired the idea?
Back in March 2020, there was a very tangible sense of doom and gloom in every aspect of business and life in general! That mentality is not in my nature, and I was looking for ways to cut through the negativity. I wanted to stay connected with our customers, bringing them something exciting during the lockdown, without them having to travel or take time away from their businesses. The mobile showroom, dubbed the "Styleliner" by the Kinross team in America, was my answer to staying connected and putting a positive spin on an otherwise negative situation.
And how has the "Styleliner" helped Kinross in navigating the pandemic?
At Kinross, we set an extremely high standard and are driven to pursue excellence, not only in our products and materials but also in amazing service. The mobile showroom concept was born out of a necessity to reimagine the Kinross customer experience, ensuring that we maintained those high standards of service in spite of a lockdown. The lifeblood of the Kinross business is our retailers, so we need to support them in any way we can, to help their business flourish. If the touring showroom is a welcome and helpful innovation for them then it subsequently benefits us too.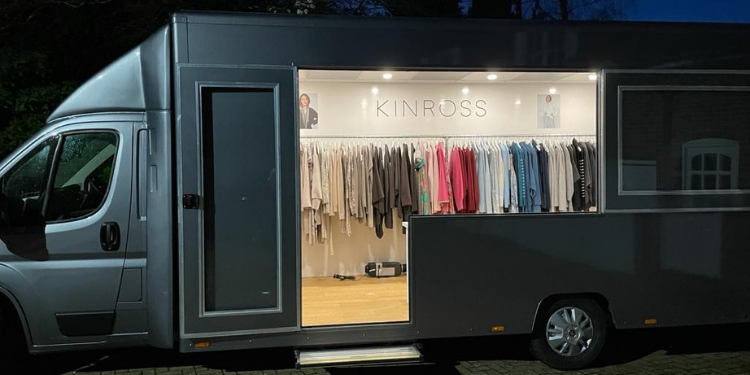 What has the feedback been like so far?
It's been amazing to see the enthusiasm and positivity for the showroom from shop owners across the country. Many of our customers have received a visit from the Styleliner, and have been wowed by its innovation, sleekness, and convenience. One even said to me, "it's the best thing ever" which sums it up! Some of our customers have even used the van themselves to visit their own customers or host Covid-friendly fashion events in their local areas.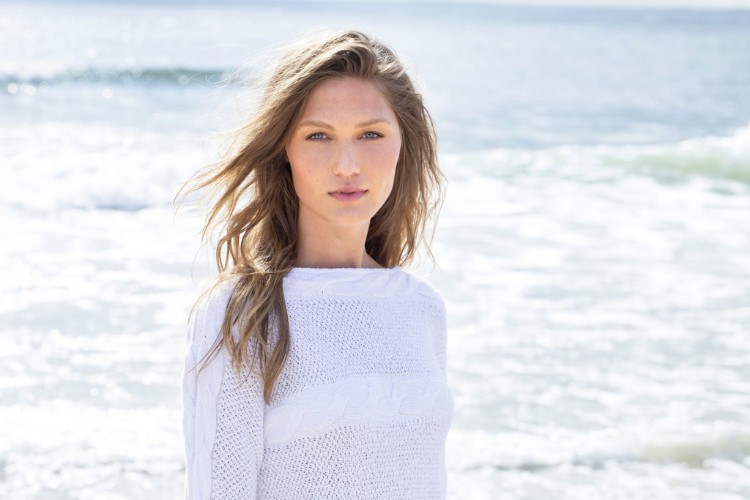 Will you continue touring with the Kinross collection post-pandemic?
Yes, definitely! Convenience is a number one priority for many of our customers, especially the independents for whom time is the most valuable commodity. Whilst buyers love their buying trips to curate next season's story, it often requires travel to London showrooms which is expensive and can take them away from their shops for days on end. And for us many of the alternatives to static showrooms, such as virtual showcases and pop up showrooms, simply have too many compromises. The touring showroom allows us to "pick up" a luxury showroom experience and drop it, quite literally, on our customers' front lawn. As far as we know, this showroom is the first of its kind, and we would love nothing more than to see other brands do the same, which would transform the buying experience for independent store owners, giving them that most precious commodity of more time to focus on rebuilding their shops in the post-Covid world.
If you would like the KINROSS showroom to visit, contact Andrew on 02382 357347 /

andrew@dfcashmere.com