---
Jul 19 | 2019
Ahead of Scoop in the Summer, we were excited to talk 'London' with participating designers in this season's show.
Fuelled by diversity and an adventurous spirit, London is not only positioned as an iconic design destination but has nurtured some of the biggest names in fashion.
We begin with a label that is the true definition of multi-cultural London. Taking inspiration from both Paris and South-East Asia, a bespoke 'British Made Collection' is the last thing anyone would expect from the ever-diverse Mirabelle Jewellery.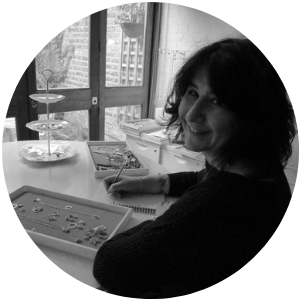 With London's sheer diversity in the front of our minds, it only made sense to us to find out what founder Veronique Henry thinks of the British Capital. Indulging in London's history and culture it's no surprise that one of Veronique's favourite places is the Victoria and Albert Museum located in the heart of Knightsbridge; it's naturally, one of our favourites too!
Veronique goes on to explore London's traditional pub culture; her favourite pub in London is "The Spaniard" located in Hampstead and frequented by some of Britain's best loved authors. She tells us, "Keats and Dickens used to drink a pint" there and, perhaps inspired by the literary imagination, she describes a visit to The Spaniard as "full of character and ghosts".
Excited to be hosting luxury designer Primrose Park at Scoop this year, we also caught up with Designer, Anna Park to find out what we can anticipate from their SS20 collections.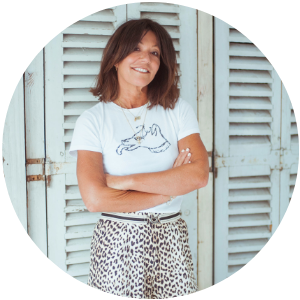 With over 20 years of retail experience Anna Park, is an expert when it comes to selling us on her collections. She sent us to a dreamland discussing Primrose Park's SS20 offering which is set to spoil us with floral femininity. Anna tells us how she captured her inspiration from the "romantic French renaissance" period, through applying "soft florals" complimented by "muted pastels" across the label's "floaty and feminine" silhouettes. To top it all off, she describes the collection as "exciting newness" so watch this space.
Delving further into the day and the life of a creative, we asked Anna about her 'go-to' morning routine in London to which she replied, "I run to the Ladies Pond in Hampstead for a morning dip then run home" she tells us it is her "favourite place in London" for an "invigorating (and mad!)" experience. We think that this might just be the key to get the creative juices flowing.
MEET THE DESIGNERS OR BE A PART OF OUR INTERNATIONAL LINE UP AT SCOOP SS20. DISCOVER AND EXHIBIT ALONGSIDE THE COLLECTIONS AS WELL AS A RANGE OF LABELS AND DESIGNERS FROM ALL OVER THE WORLD AT THE ICONIC SAATCHI GALLERY FROM 21
ST
– 23
RD
JULY.