---
Aug 26 | 2020
Our founder, Karen Radley, has been touring some of Scoop's favourite independents since shops reopened back in June. She caught up with Liz Trendle founder of The Gate in Guildford and Catwalk in Godalming to find out more about these two exciting indies.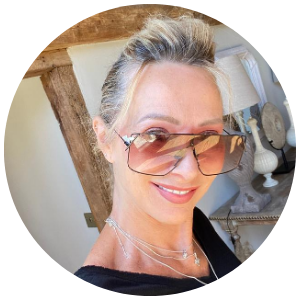 You've had great success with your shop The Gate in Guildford, can you tell us a bit more about the shop?
The Gate is a one-stop destination store stocking wearable, yet unusual pieces from the season's best fashion. I try hard to keep my collections unique by stocking some smaller niche brands, alongside the more mainstream ones. Collections are kept small and new stock delivered regularly to keep the rails fresh. Personal service is my priority and we do a lot of personal styling and home deliveries.
You also have another shop, Catwalk in Godalming - when did you open and why?
Catwalk was my first store, opened twenty years ago because I could not find anywhere locally to buy beautiful clothes.
Is your customer profile the same for both shops? Do you stock different designers and collections in each shop?
Our customer profiles are different in each shop. The Gate has a wide clientele with customers coming from afar to Guildford, which is a great shopping destination. These women are generally confident dressers that may work or may travel a lot and need a really good wardrobe. They may shop just once or twice a season but have a really good spend.
Catwalk is a more local "yummy mummy" store. Many of my clients there live nearby and will pop in on a regular basis to buy a top or a couple of pieces or just for a chat. The brands I stock there are affordable and slightly more casual than The Gate.
How have you found business since you've been back open?
I have been pleasantly surprised since I reopened the shops. We've been busy and clients are thrilled to be able to shop again and want to support our business.
Do you have any new designers or collections in either of your shops that you are particularly excited about?
I have taken on a couple of new Scandi brands as I think their styling, quality and value for money is amazing, which is what our clients are now looking for.
Did you take any lessons from the lockdown?
I learnt a lot of lessons, mainly to be more confident in myself, because I pushed myself to do a lot of Instagram videos, that clients loved. I also realised that I needed time to switch off, so I now close on Sundays for valuable family time.
Do you have any words of positivity to share with our readers?
I think this whole situation has spread a lot of kindness, goodwill and appreciation around, which has helped us all cope better. The only way is up!
Get the latest industry insights at Fashion Together. Our virtual forum will take place on 1st and 2nd September across the Hyve Fashion Portfolio. Register

here

to join exclusive webinars and discover the most exciting collections of the season.