---
Apr 09 | 2021
Scoop founder Karen Radley caught up with the lovely Siobhan O'Neill, founder and creative mind behind Sweet Pea Jewellery as she prepares to reopen her Primrose Hill-based shop.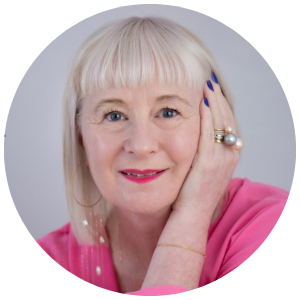 Tell me a bit about the Sweet Pea history; when and why did you start designing jewellery and open the shop?
I started to design jewellery in the 1980's. I helped my friends out with accessories for catwalk shows and shoots for The Face and Blitz magazines. I later went on to do a degree in jewellery.
You're based in beautiful Primrose Hill – can you share what you love about the area?
Primrose Hill is one of the best places in the world to have a shop. This place is so beautiful, with outside green space and the people who live here are lovely and charming. It is also very quiet which is unusual in London. It's like being in the countryside, but two miles from the city centre. The best of both worlds!
When you are designing jewellery, what inspires you? Can you tell me about your design process?
The design process can start any time, any place. Walking in the country, a painting, a bunch of flowers. I work a lot with colour, so fashion and interior design are always a catalyst.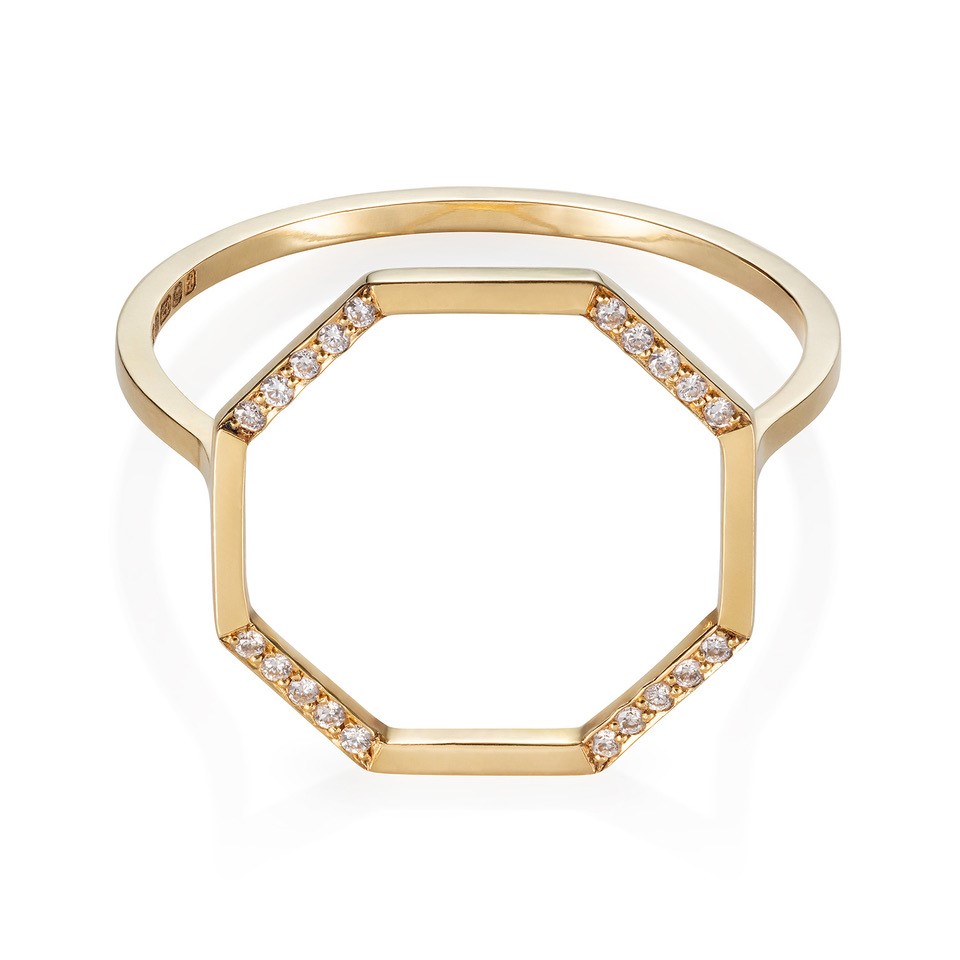 Is there a Sweet Pea signature look?
Always delicate, quite understated in many ways. It's not showy or vulgar. Everything goes with each other for layering up, or combining with other jewellery. It's the modern heirloom.
How has the pandemic affected your wholesale and retail business? Have you had to make any changes such as going online or using more social media?
I have been very late to join the social media world, however during the pandemic I have had to embrace it. We also overhauled our website. Doing these two tasks helped enormously with online sales. The shop closing and all our stockists globally having been closed has had a major impact on the business.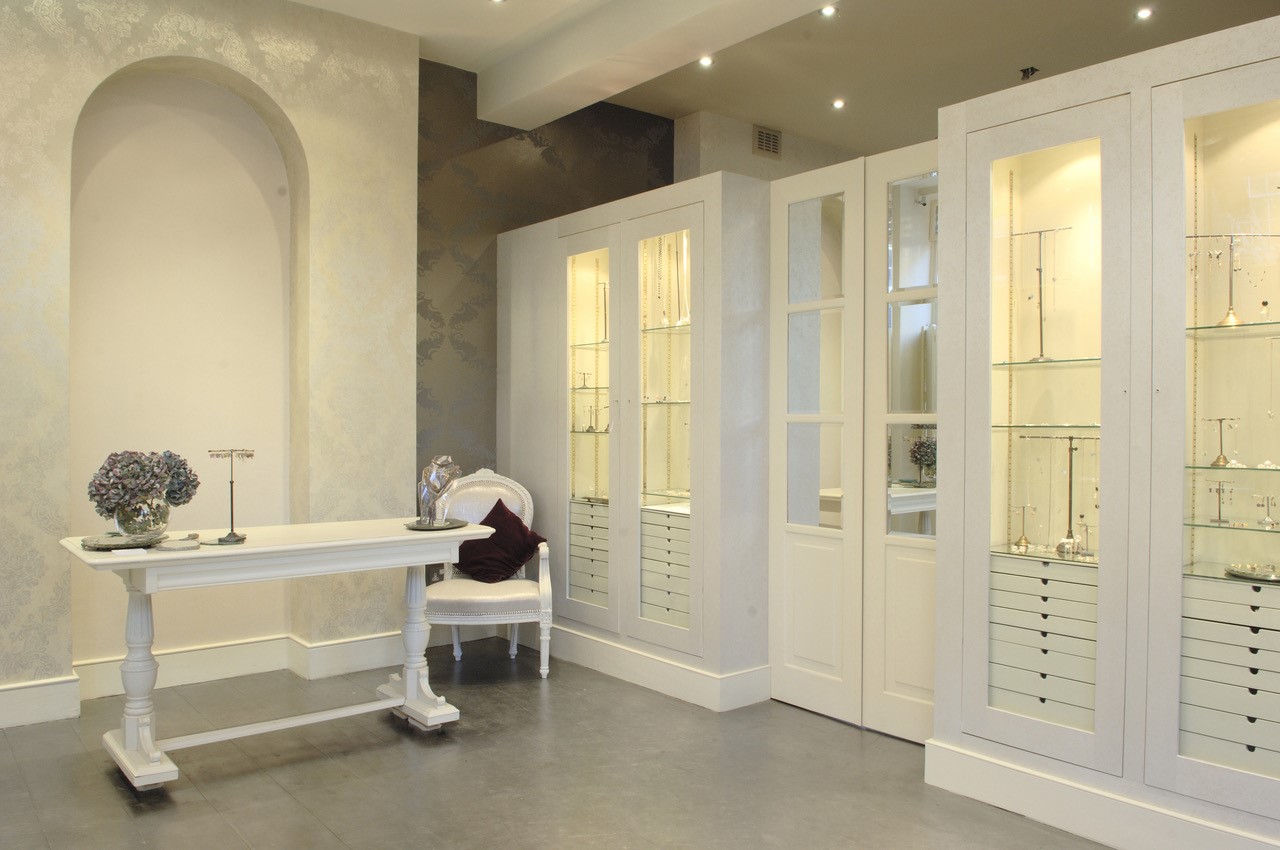 What are you most excited about for reopening the shop and the year ahead?
Welcoming our lovely customers back and having in-person appointments again. Being able to design special 'one off' pieces for my clients once again will be a real joy.
I, as you know, am a huge fan! If a woman was to own just one piece of Sweet Pea jewellery, which one would you suggest and why?
My gold dust necklace. It twinkles away day and night. Goes with absolutely everything and can be put on and left on, ready for the outside world again.
Do you have any words of positivity to share with our readers?
When ever you are feeling down always think of what you can do to help others. It really does the trick. Most importantly put on your lipstick and your earrings, ready for whatever comes your way.