---
Jun 08 | 2020
Scoop founder and managing director Karen Radley sat down with Julia Jaconelli to find out how lockdown life and reopening has been.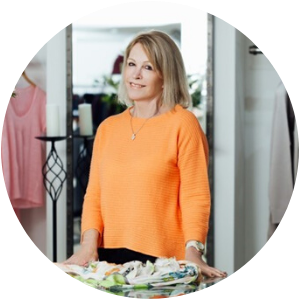 Tell me a bit about Courtyard…
I opened Courtyard way back in 1996 a couple of years after I had moved to the Guildford area. The shop was positioned in delightful cobbled courtyard just off the high street hence the name. I had always had a huge love of fashion and was particularly interested in new up and coming designers and wanted to open a store that would inspire customers and hopefully get them to experiment with new ideas and looks.
Guildford at the time we opened was quite a traditional market town! The formula worked and we were soon welcoming clients not only from the local area but from all over the country and abroad. We began to get noticed and won a few awards and write ups in national papers and in 2017 won the award for The Best Independent Womenswear store in the United Kingdom.
Each season I will search for new designers as well as keeping to our most popular brands. I am particularly interested in seeking out ethical and sustainable collections and these are becoming more and more available.
Were you excited to reopen on June 15th?
Yes, I was very excited to open on June 15th. We have put in place social distancing measures, hand sanitisers as you enter the shop and as you leave, a screen at the desk , disinfecting changing rooms after people have tried on items, giving the option to take clothes home to try and steaming garments that have been tried on. All of this is in line with Government guidelines.
Did you have any concerns about reopening?
My concerns about reopening were that some of our loyal customers, particularly those with underlying health conditions, would still be worried about venturing out, but hopefully as things improve they will start to feel more confident to do so.
We hope that the social distancing measures will work well but if it's a problem we will adapt and maybe go to one in a shop at a time or private appointments. At the moment we are planning on allowing two people in the shop at one time.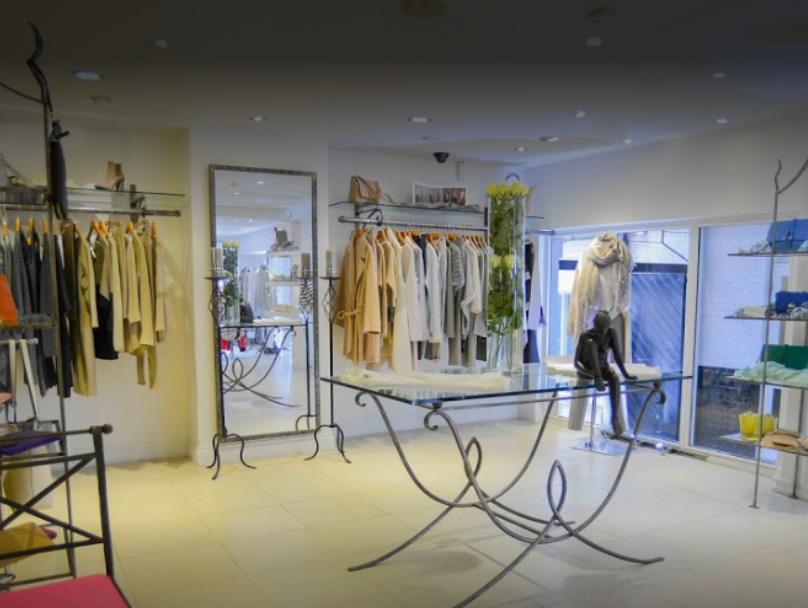 Have you taken any lessons from the lockdown?
The lockdown has made me use other measures of spreading the word about Courtyard by collaborating with fashion bloggers, doing live videos in the store myself and putting them onto social media and improving the website. It has been a pleasurable experience and I will continue to do this once we are open.
We have also started a crowdfunding campaign which not only will help us to survive but which has inspired me to start supporting charities that help sustainable and ethical fashion companies to really thrive. One example is the charity Smart Works which helps disadvantaged unemployed women get back to work by clothing and styling them for interviews with donated clothes. We are giving inspiring rewards in return for pledges or you can just donate a small amount to this appeal. It can be found
here
.
Do you have any exciting new collections or designers coming on board for this season?
We have had some amazing ethical collections on board this season from new emerging designers including Edward Mongzar and Conditions Apply. These collections support artisans using some traditional techniques and some new. Edward Mongzar supports women empowerment and gender equality and has almost completely eliminated the use of electricity from their production. It is these types of brands that I really want to support for the future.
Tell us what you've been up to during the lockdown. Whether you're a designer or a retailer, we'd love to hear from you. Email us or use #InspiredByKindness on social media.