---
Nov 23 | 2021
Scoop founder Karen Radley caught up with Sangmin Park to find out more about her brand and her story
Where are you from in Korea?
Busan and Seoul.
Did you study fashion design in London?
I studied at The Royal College of Art in London, and received a master's degree in women's footwear design.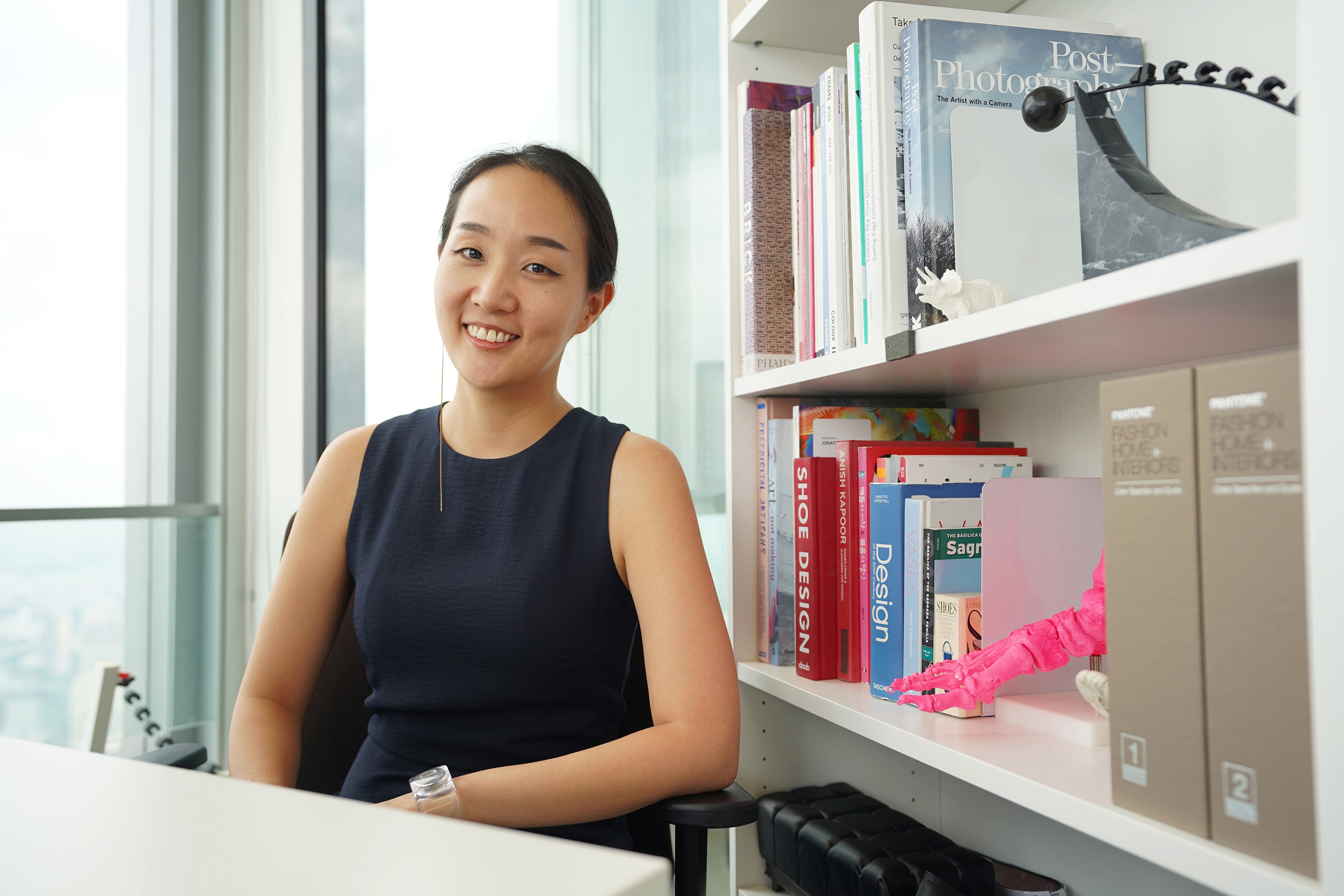 Can you tell me about your career in shoe design?
In 2007, I got my first job as a shoe designer for a Korean shoe company in Seoul. During the time there, I found shoe design intriguing. So, I decided to look deeper into this field. While studying at the RCA I had the opportunity to intern at Alexander McQueen, followed by a traineeship. After graduation, I started working at United Nude and became Head of Shoe Design. Working for companies with a strong identity, taught me a lot, including construction, materials, and aesthetics.
Whilst at United Nude and collaborating with Issey Miyake, I worked on creating innovation in construction and materials to achieve a new look for footwear. Now, with 4CCCCEES, I am extending this innovation to the feel and experience.
As a female shoe designer can you tell me what footwear means to women?
Footwear is unique as it can change the stride, posture as well as the mood of the wearer. That's why our team has been working hard on fitting, while standing and moving. Footwear (or any outfit, really) shouldn't limit the movement of women and I believe that walking must be a pleasure. Shoes can be the tools, empowering and bringing confidence to the women who wear them.
How are you inspired?
Moving things are compelling; the way people move, the steps people take, have always been central to my design ideas. For the Spring / Summer 2022 Collection I have broadened my perspective; watching the phases of the moon, the chubby caterpillar's crawl, inspiring me to start new constructions.
Often these observations lead me to explore materials. I try to understand and maximize the beauty of the material of each component, which sometimes results in unorthodox shapes.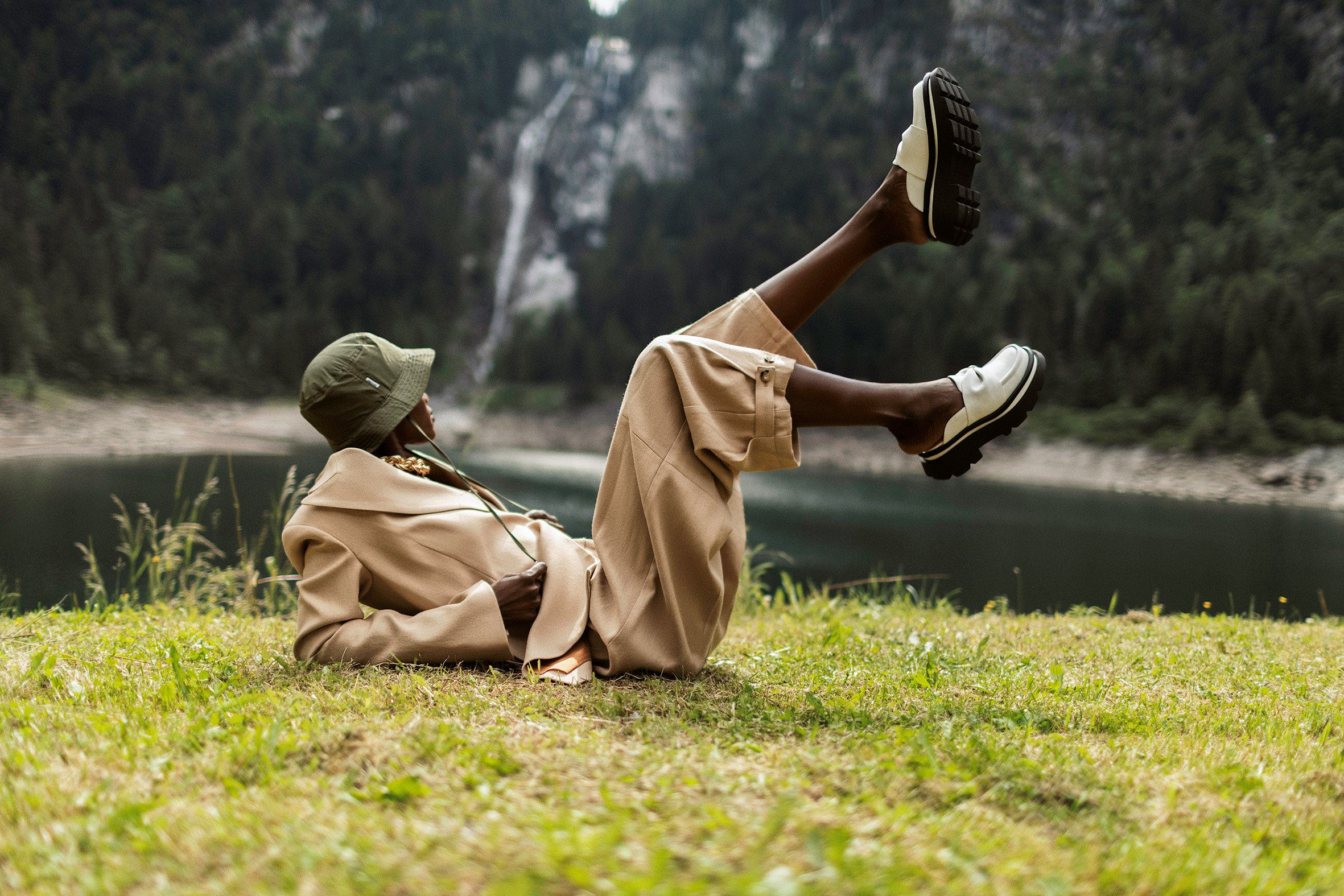 Is there a signature look for 4CCCCEES?
Playful mix of formal and sporty elements.
Who would you say is your 4CCCCEES customer?
I would imagine a confident, intelligent woman in her early 30's as my target customer. She is articulate, fun, and lively. She is fiscally radical and considers practicality as important as look. She dresses up in various styles, sometimes formal, elegant, or playful and she enjoys mixing those styles.
If a woman was to own just one item from your collection - which one would you suggest and why?
The Mellow Sandal.
Mellow-Sandal is one of the designs with the strongest identity of 4CCCCEES. It has a unique appearance while offering a dramatic bouncy experience.
The design of Mellow resulted in the creation of beautiful wrinkles. Its outsole is divided into two parts, the bottom part is sturdy, the upper part is much softer than usually found. The soft part is designed to collapse, absorbing the shock when walking. When structured material softens it often twists, such as flower petals or whipped cream. The unique ripple design is inspired by the twisting nature of material.
Do you have any words of positivity to share with our readers?
Confidence, Comfort, Contemporary and Curiosity!