---
Nov 15 | 2019
Ahead of Scoop's AW20 edition in Old Billingsgate, we spoke to Frank Siracusa about his showroom and his favourite spots in Shoreditch.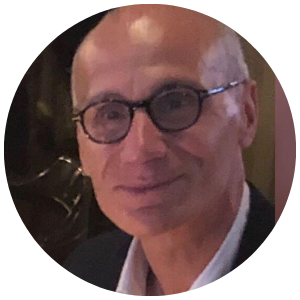 Frank, please tell us more about your Italian heritage
My origins are from the south of Italy near a town called Agrigento . My family moved to the UK when I was just a 4 year old child.
What is your career background and how did you get into fashion?
I had no real plans to get into fashion. However, after studying Business Administration, I began my fashion career by working for a Company called GFT (GB) ltd . They produced and distributed collections for many top designers including : Giorgio Armani, Emporio Armani ,Valentino and Stone Island, However, in 2001, I decided to launch my own agency namely, Egomark based in Shoreditch.
Why did you choose to move to Shoreditch?
​I was one of the first apparel agencies to move into the area. I realised at the time that it was very much an up-and-coming location with relatively low rents and desirable and stylish premises for setting up showrooms as well as good transport links. I am so happy to have made that decision as it proved an ideal location for creative and design businesses. Subsequently, other fashion agencies followed suit which further strengthened the appeal of Shoreditch for fashion and this in turn encouraged more customers to travel to the area to view our collections.
Can you introduce some of your designers?
​
I have a strong Women and Men's Agency located in two separate showrooms. We are always evolving and refreshing our product offer in order to offer newness and on trend collections to our customers . We represent many designers including collections from: D Squared, Parajumpers, Karl Lagerfield, Cavalli, Patrizia Pepe, Inoa Goldhawk and many more…
Why are you excited Scoop is moving to Old Billingsgate for the February 2020 edition? ​
I am very pleased that Scoop will be moving to a new location for this season. You know last time Scoop showcased at the Old Billingsgate, I think it was in July 2016, we had an excellent show!
Meet Frank and discover the Egomark designer collections at Scoop AW20 this February, located, for one season only, at the iconic Old Billingsgate.