---
Sep 09 | 2019
For one season only, Scoop will be hosted in East London's iconic Old Billingsgate, so we've spoken to some of our East London exhibitors to find out more about our temporary home.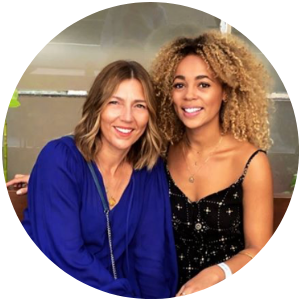 Ahead of Scoop's AW20 edition, we spoke to Julie Osborn of Selected Femme about her East London hotspots.
What is your career background and how did you get into fashion?
I started working in fashion when I was 16 and have been in the industry for 31 years; I worked my way from office junior into sales, where I found my passion and I have stayed in this area of the industry ever since. Currently, I am Country Sales Manager for Selected Femme, which is a Danish brand defined by the Scandi aesthetic and inspired by iconic women through the ages.
APPLY TO EXHIBIT
Do you enjoy working in Shoreditch?
I absolutely love working in Shoreditch! It doesn't feel like you are working in London at all, it feels more like a village. Shoreditch has a very chilled and relaxed vibe and is so multi-cultural. We work in Fashion Street, which is very adaptable, and our road is continuously transforming with art work by local street artists. The area contains some amazing stores as well, and still hosts many great independent boutiques which makes the shopping so unique.
Can you share some of your favourite Shoreditch hotspots with us?
We supply an amazing store called Aida in Shoreditch High street; the store has a coffee shop as you enter and has a floor for lifestyle/homeware and also 2 floors stocking men's and womenswear. They also often host events in the evening where new local talents can perform!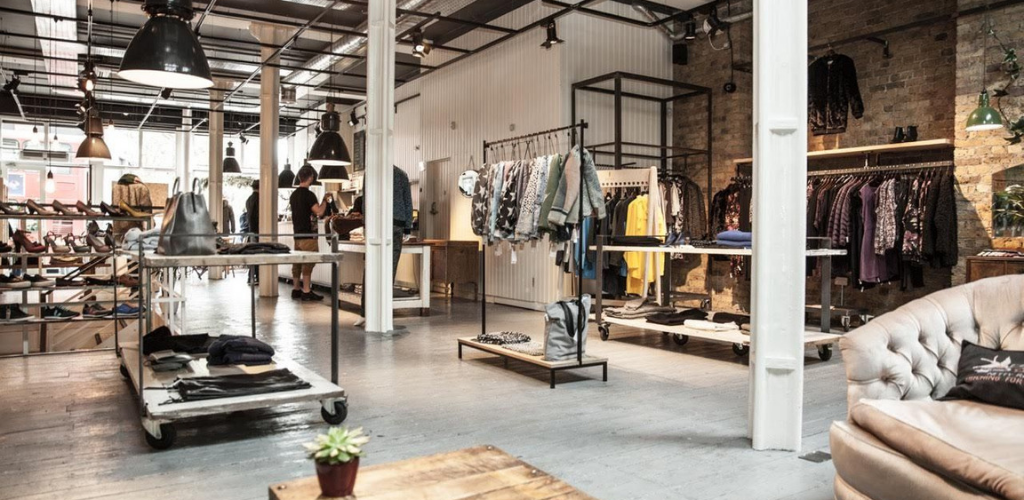 There is also a beautiful independent in Artillery Passage called Precious, who stock some high-end designer brands, and will help their customers with styling and personal shopping advice.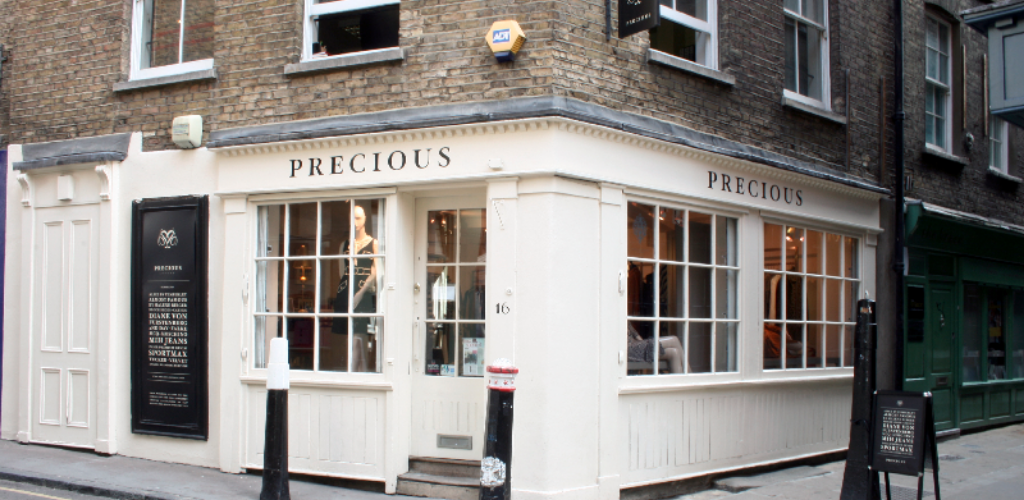 Spitalfields Market is also such a highlight, especially on Thursday when it's antiques day when you can find some really good and rare hidden gems. Their new food area inside has incredible food options, as well; even the street food trucks around the outside have an amazing variety!
How would you describe the Selected Femme aesthetic?
Selected Femme is all about pared down elegance rooted in a Scandinavian way of life; a life that is all about balance, simplicity and functionality. Our collections are a blend of classic styles and high fashion trends and we never compromised on quality or attention to detail. We dress the independent women of today – different as they may be – in contemporary designs that inspire confidence and encourage self-expression.
Our collections use, on average, 70% sustainable fibres and sustainability is very important to us. We strive to make each collection more sustainable than the last. This is to underline the responsibility we take for our future environmental footprint.
Why do you love exhibiting at Scoop?
There are so many reasons I love showcasing at Scoop! For a start, I think the way the show is curated is perfect. There are established designers sat alongside up and coming names which makes Scoop feel fresh and new every season. I also love that clothing, jewellery and accessories are all mixed in together, rather than in sector. Scoop truly feels different to other fashion trade shows.
Because of this, Scoop also attracts retailers across the online, deparment store and boutique worlds. This means that it's a perfect opportunity to open new accounts across a variety of stores. It's also a lovely place to invite prospective customers as the back drop of Scoop sets off the products perfectly.
In short, it's a lovely selling experience and a great place to show off your products.
Want to meet the designers, labels, buyers and agents? Be sure to save the date; Scoop and the City comes to Old Billingsgate from 9th – 11th February.