---
Sep 26 | 2019
For one season only, Scoop will be hosted in East London's iconic Old Billingsgate situated near Shoreditch. So, we've spoken to some of our Shoreditch based exhibitors about their neighbourhood and to find out more about our temporary home.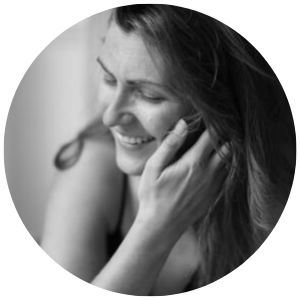 Ahead of Scoop's AW20 edition, we spoke to Liv Foged of Style Fuel about her favourite Shoreditch hotspots.
What is your personal background?
I was born and raised in Denmark - 15 minutes by bike from the centre of Copenhagen - in the stunning setting of the Scandinavian landscape with forest on one side, and the sea on the other. I always felt very lucky to have grown up in that part of the world and naturally, I enjoy the outdoors a lot. This year will mark ten years since I first moved to London.
Your mother is from a fashion and interiors background—can you tell us more about her?
My mother's background meant that we were introduced to a lot of creative minds from all over the industry and all around the world. Both me and my sister have had the advantage of meeting people who lead extraordinary lives and who choose to follow their dreams rather than take the safer routes. Despite our mother's best efforts to guide us into jobs outside the creative sphere, both of us now work in the industry and collaborate with other creative people daily.
How did you get started in fashion?
My parents owned a shop when I was a baby, and the joke is that my first pair of shoes were Yves Saint Laurent baby shoes; I was only a few weeks old when that year's autumn/ winter buying season madness started so I literally got the industry into me with the birth-milk, as we say in Danish!
Can you introduce some of your designers? How do you choose who to work with?
Each of my brands has a unique story and a reason for being in the showroom. I feel it's important to not only work with brands, but to also realise that you cannot make everything work. I'm still learning, which is going to be our focus mix. Fashion is always changing so you can never know for sure what customers are going to be being each season, so there are always a few nerves.
In terms of the labels that we stock, MDK offer a range of leather jackets. I discovered them in the showroom's first year when I use home for Christmas and I just thought, "I have to have them!"
Five Jeans is a brand that I took on for autumn/ winter as I know the guys behind it from their work with other brands. They are always on the ball in the fashion game and usually know what works and what's coming up.
Another brand that I am working with is Swildens and I personally love them so much. I first came across them a few days before moving to London. A new autumn/ winter collection had launched, and my favourite store at the time, in Copenhagen, and since then Swildens has always my brand of choice!
Why did you choose to move to Shoreditch?
Over the past few years it seems like more and more showrooms are moving into East London, so when I started my own, I wanted to be in the heart of the industry and as convenient to visit for my retailers as possible, so that they could maximise their buying days in London. Also, I just love the vibrant life here in Shoreditch!
Where are your favourite hotspots and shops in Shoreditch?
I have quite a few and as I'm quite a foodie, they're all food related! For my morning coffee I swear by Otto Lenghi and when an odd occasion (excuse) presents itself, I throw in a pain au chocolat from there as well —best croissants ever! For lunch, no doubt, Spitalfields Market is a go-to and or dinner Serata which is my new favourite; their truffle pasta is delicious!
Why are you excited that Scoop will be moving to Old Billingsgate for the February 2020 edition?
As much as I love going to the Saatchi gallery, I love being in Old Billingsgate, as it's so easy to figure out. It's taken me 10 years of regularly going to Saatchi for personal use to find out how the layout works so I'm excited be able to find my way around!
Why do you like showing at Scoop?
Simply because it is the most beautifully executed show that any label can present at. It's so easy as well because it's well organised. In the past few editions, our stands have been so busy each day that we could easily do with an extra one and that's always a good sign!
Want to meet the designers, labels, buyers and agents? Be sure to save the date; Scoop and the City comes to Old Billingsgate from 9th – 11th February.