---
Jul 02 | 2019
ELK the Label will be joining us all the way from Australia and we couldn't miss the opportunity to talk to founder and creative director Marnie about what we can expect from ELK this season.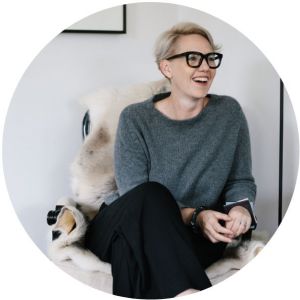 As Scoop's SS20 edition grows ever-closer, we're starting to feel the summer spirit. To celebrate the start of the sunshine season, we've been asking some of our key designers to share their summer holiday essentials, as well as a sneak peek into what they'll be showing at Scoop this season.

It's the summer season, so summer holidays are front and centre in our minds. Do you have a favourite holiday destination?
Our favourite holiday destination is not too far from home – we spend a lot of time at the beachside town of Ocean Grove, which is about an hour drive from Melbourne. Time is best spent there along the ocean with friends and family. Enjoying great food, chatting to locals and relaxing by the water is always needed!

Tell us a little more about your career in fashion
It was an unexpected but very exciting journey that lead me to ELK. I left my job in the events and marketing industry to help my husband Adam in running his own bespoke fine jewellery business. I realised there were new opportunities to be had in the business and it was a great creative outlet for me. ELK began growing very quickly – and continues to grow – our team, product range and our focus on sustainability. We have recently released the ELK Transparency Report; an honest review of where, who and how we make our products. Moving forward into the future, ensuring our fashion label operates responsibly is a major part of my forward focus.

Can you tell us more about the design ethos behind ELK the Label?
ELK is founded on a belief in creativity, innovative design and an authentic approach where people are at the heart of every decision. Local design and independent, ethically sourced fashion is very important to us. As for our collections, we believe great design does not need to be complicated and is often inspired by a landscape, a cherished memory or colours that reflect the season. ELK is the collaborative effort of myself, my husband Adam, our in-house design team and the makers we work with around the globe, who we consider part of our family.

How do ELK's Australian roots come through in your collections?
Though the ELK brand has quite a Scandinavian aesthetic, we believe our connection with the Australian landscape shines through our designs. We travel to many beautiful areas across Australian for our seasonal photoshoots where we capture the natural landscape which is a constant source of inspiration for us. In our latest GLEAM collection, we have captured the essence and vibrancy of the Australian summer using colourful, lightweight and breathable materials, perfect for the warmer weather.

Why is sustainability so important to you?
We see it as our responsibility to work with integrity, transparency and honesty. We are on a sustainable journey not just because we have to be, but we want to be. We hope to be part of a greater movement that will create change. Through demand and awareness, we are making waves, shifting conventions and spreading the word that the way we make our products and the way we consume has to change.

Can you describe your latest collection for us? What sums up your aesthetic for the season?
Our latest collection, GLEAM, is a celebration of the sun and an eagerness to feel the heat on our skin after a long, cold winter! GLEAM is inspired by the possibilities that the warmth of summer brings; light, intense colours and a playful aesthetic that champions the lighter side of life. The collection features patterns of carnival scenes, summer tapestries, glittery textures and a lot of fun.

Why have you chosen to exhibit at Scoop this season and what will you be showing?
We are extremely grateful to showcase our latest GLEAM collection alongside such an incredible range of brands at Scoop. ELK is proudly stocked around the globe so the opportunity to continue expanding our audience is one we embrace wholeheartedly. We pride ourselves on customer service and really love to treat our customers like family – it is very exciting when we see someone wearing our label across the seas! We have handpicked a curated selection of GLEAM looks for the trade show. We just love them and hope that the Scoop attendees do too.


JOIN US AT SCOOP SS20 AT THE ICONIC SAATCHI GALLERY ON 21st - 23rd JULY 2019 TO MEET MARNIE AND EXHIBIT ALONGSIDE THE ELK COLLECTION.