---
Nov 10 | 2022
Scoop reveals tarot-inspired creative campaign for aw23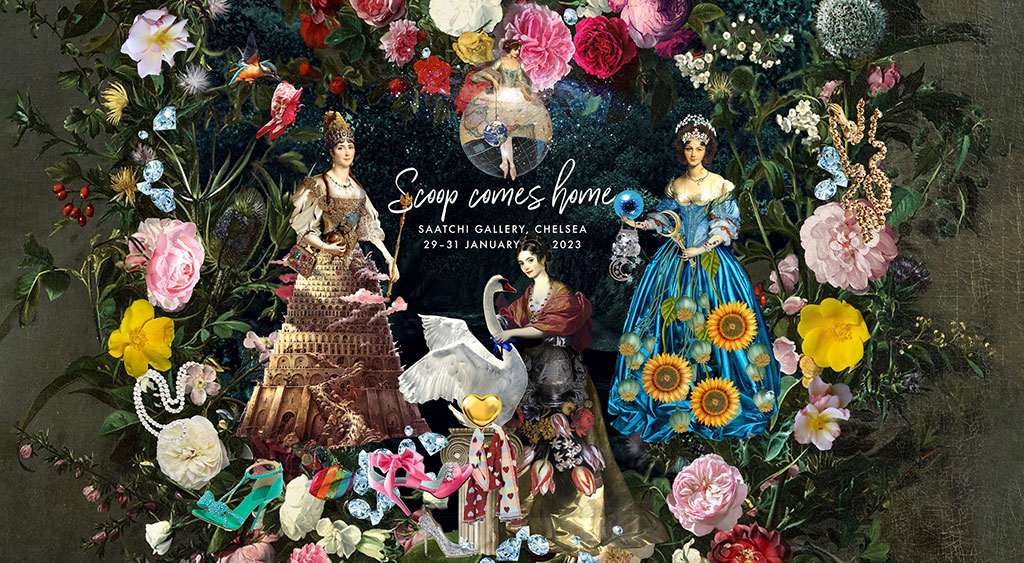 The UK's leading premium contemporary womenswear show Scoop, returning to the Saatchi Gallery in Chelsea from 29th- 31st January 2023, is excited to reveal its new campaign for the AW23 show. Taking inspiration from the world of tarot this season's show is an exploration of the endless journey of tarot cards, representing power and love, success and achievements and the opportunity for change and new beginnings.
Embracing tarot cards as a medium for storytelling, Scoop explores the fantasy and symbolism evoked by beautiful fashion. Tarot is often used as a tool for reflection and Scoop embraces the mindfulness and positivity the journey brings.
The theatrical and spiritual-inspired creative references the mystical and illustrative nature of tarot and will adorn the breath-taking show interior as well as on the website, social media and posters. Four female figures have been focused on, The Empress representing business success and positive opportunities, The World a symbol of success and achievement, The Lovers symbolising the power of passion and love and The Magician portraying change and new beginnings.
Founder and MD Karen Radley says, "We have loved exploring and developing the Tarot themed creative for this season's show. Like fashion, Tarot Cards take you on an endless journey, representing success and achievement, power and love, success and positive opportunities and change with new beginnings. There is so much to explore and interpret from this and it sets a passionate and optimistic tone for the February show, providing a beautiful backdrop for our designers."
Under the creative direction of Karen Radley, Scoop is set to showcase the most exciting Autumn/Winter 2023 collections from a tantalising line-up of new designers and collections including Osmond, Le Coq Francaise, Lab My Brand, Commando, ACBC and many more.