---
May 12 | 2020
As we continue with our working from home interview series, Karen Radley, founder and MD of Scoop sat down with photographer and designer Kate Lloyd to find out more about her experiences of lockdown and her fascinating background.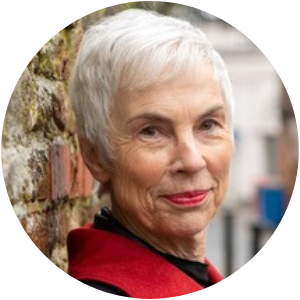 How are you coping with the lockdown so far?
I think I coped pretty well for the first 6 weeks but I'm starting to get a little fed up now. My hair is short, normally cut every 4-5 weeks so the fringe is driving me crazy! That aside, I am very lucky in my situation with a lovely garden and a spacious house. I feel for people who have little space and no green spaces.
Can you share your working from home routine with me?
I'm not sure it's really a routine, but I usually check my emails over an early morning cup of tea to see if anything needs to be dealt with urgently. I have a fairly regular Zoom call with my virtual assistant who helps with my social media. Then I tackle projects and ideas for blogs, look at new pictures from my last 2 trips that I haven't yet shared publicly, and sometimes email or chat with my silk scarf printer, who is based in the UK. Then I start to think about what retailers must be going through at the moment, and I wonder as they must, what on earth retail will be like after we are allowed out of our lockdown.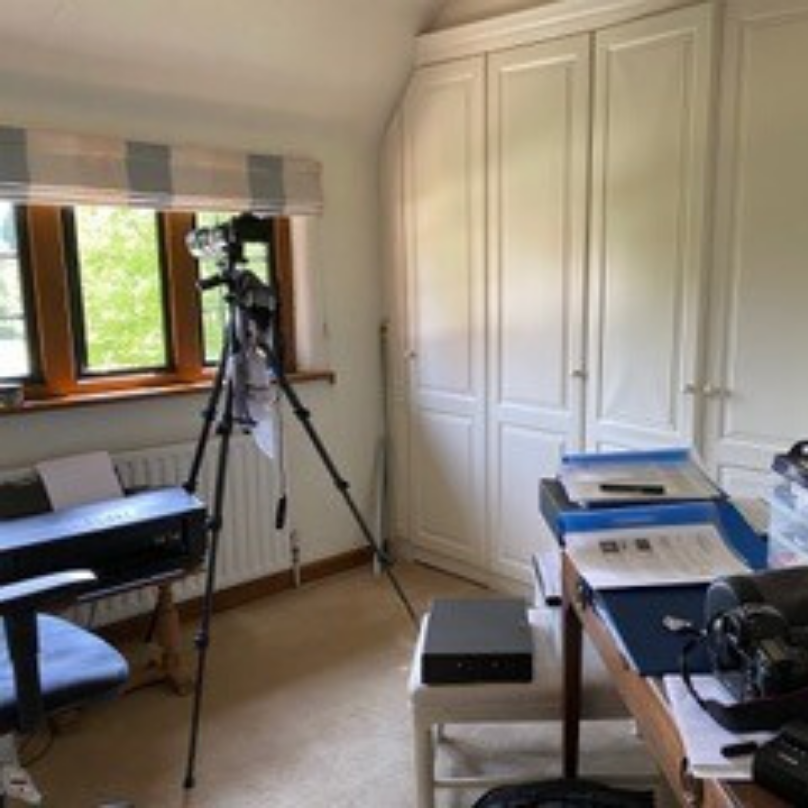 What have you been doing to keep yourself busy instead of going out?
We are lucky enough to be able to walk from home up onto the Surrey Hills, so we have alternated reasonable walks with Pilates classes that our teacher has on video with a new one each week. We usually go to the gym several times a week so are keen to keep as fit as possible however we can.
I have a camera set up on our bird box which for the first time ever has had a tenant. It keeps me amused watching them coming and going and trying to capture some pictures with a very fast shutter. The hardest thing is waiting between their trips and wondering if the male bird will ever come back!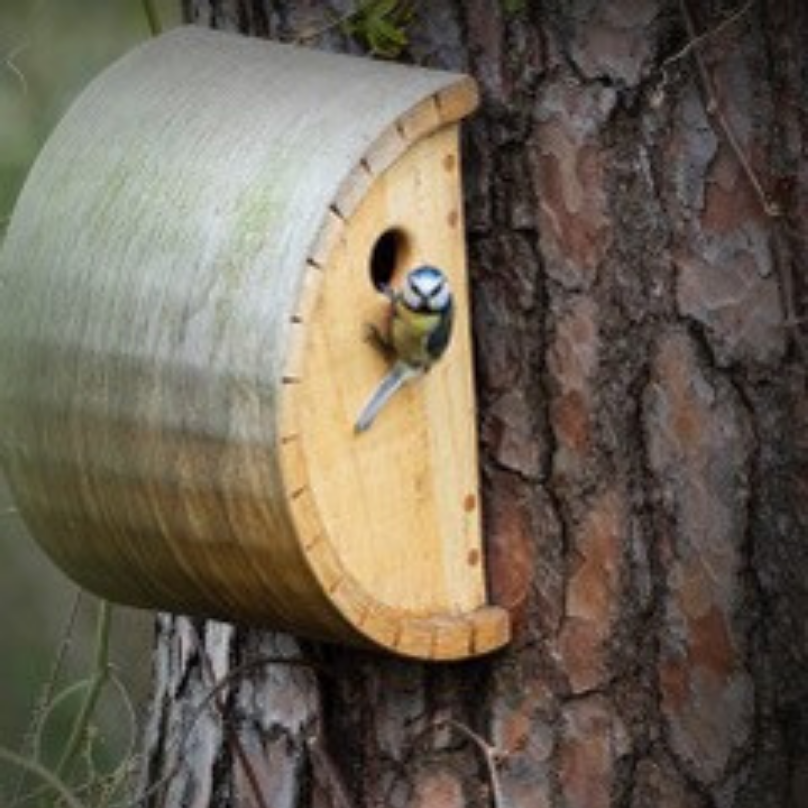 We have already discussed your fascinating background in photography. Can you share this with our readers please?
I trained as a photographer with a variety of well-known names in social and fashion photography and for a while I did social photography; families, social events and even a few weddings. While I thoroughly enjoyed this, I launched my wedding photography in 2007, so just in time for the previous 'crash' and I found that couples getting married thought their friend or Uncle Fred would be able to do the pictures for free.
So, not being valued, I decided not to continue with wedding photography. I started to specialise in newborn baby photography, which I loved, but then it became too confusing to explain to people "I photograph newborn babies and horses"! So, eventually I decided just to do equine photography.
I have been obsessed with horses since I was about 5 and gain so much from being with and watching horses that it becomes a real pleasure to do this type of photography. I do portraits of horses, with and without their owners. I also do pictures of wild horses and horses at liberty, (no saddle or bridle) usually without people. I sell the images as limited edition prints and some as silk scarves. This idea was initiated by a client who suggested it to me. She said "the images would look wonderful as luxury silk scarves" and she was right.
Can you tell me about your creative process? Where does your inspiration come from?
My creativity comes from my love of horses and, realising that not everyone else is so obsessed, I have added natural world subjects, such as water, reflections in water, leaves and flowers as scarf designs. I work with a British Silk Mill to decide on the designs and the type of silks suitable for each scarf, and the scarves are printed and made with hand rolled edges, a real skill, that I definitely don't have.
Finally, do you have any words of positivity you'd like to share with the Scoop community?
I know it's tough at the moment, but
with change there is always opportunity to be seized
.
I think in a way the lockdown is making us more self-reliant, which for creative people is usually a good thing. It forces us to broaden our thinking.
I am personally using the social distancing as a way to focus, brainstorm with myself and have a go at some things which might seem crazy or difficult, but if I don't try nothing will change.
Tell us what you've been up to during the lockdown. Whether you're a designer or a retailer, we'd love to hear from you. Email us or use #InspiredByKindness on social media.