---
May 27 | 2020
As the lockdown continues, founder and MD of Scoop, Karen Radley has been chatting with fashion start-up companies to see how they're adjusting to life in their home offices.
Today, meet Sophie Bedford and Emily Pugh, co-founders of online boutique Ozzie and Clementine.
How are you both coping with the lockdown so far?
We are coping pretty well, it was because of lockdown that we created our pretty website - we knew it would be the only way to reach our customers. By now, we've found a good working rhythm using the phone, Zoom and Facetime to get things done and manage our time although that has also had its challenges as we have 6 children between us!
We've tried to use lockdown to our advantage until we can get back out there and attend fairs and host pop-ups. Business has been steady so far thanks to our strong relationships with suppliers and customers.
How did you both meet?
We bumped in to each other at the Portobello Rugby Club Christmas Fair in London last November and after chatting about a potential new project then, we decided to meet up in the New Year to discuss it further!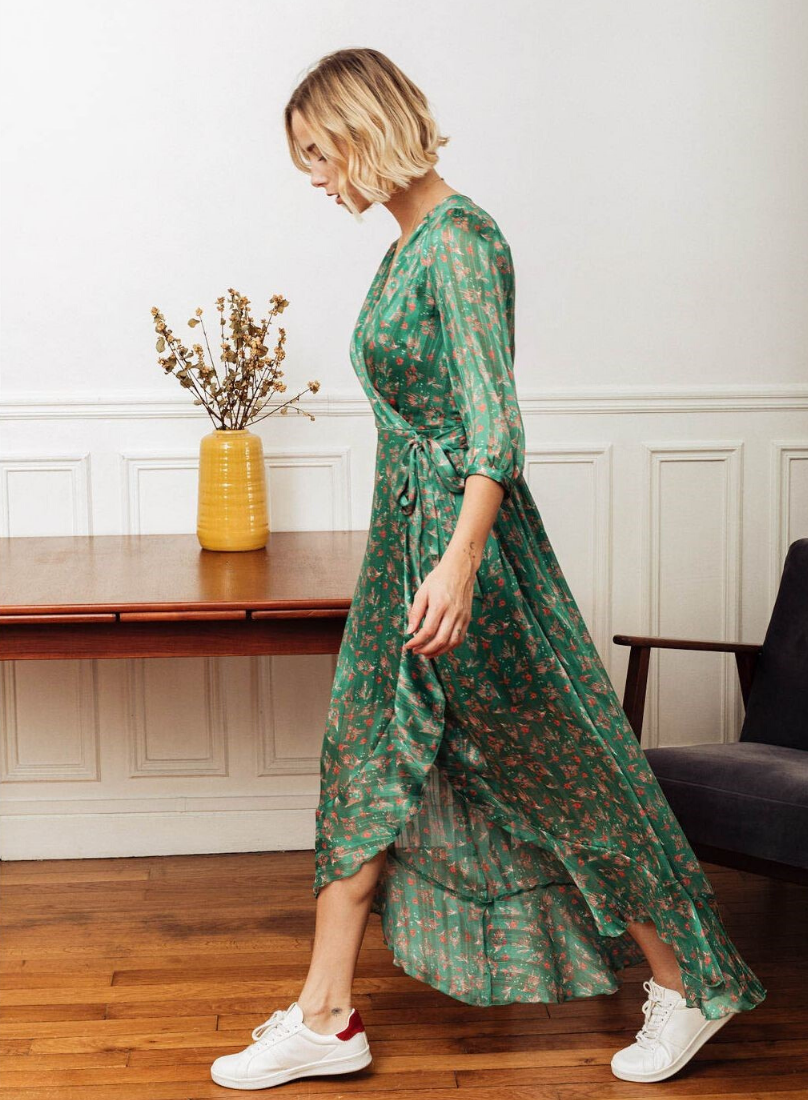 Do you both have a fashion background?
Sophie
: I personally do not have any fashion experience having worked in banking for years, but Emily worked at Vogue House for a time and has always had a hankering for something creative. Emily runs Tangerine Dream which is a gift company and this has provided a great stepping stone for our own collaboration.
I don't think it matters that we don't have a background in fashion - we have confidence in our ability to know our customer base and understand what they need and everyone we meet in the fashion world so far is charming.
When did you launch the business?
The business was officially launched on 17th April and has been running for a just over a month! It is all very new, but we're really pleased with the impact we've made so far.
Do you have an Ozzie and Clementine "look"?
I think we would define our style as feminine and timeless - we are dressing real women who are mums, and/or have careers and juggle it all, so we want to sell them clothing that is easy to wear and instantly makes them feel good.
We aren't following quick fashion fads; we want our pieces to be worn again and again and to remain relevant.
We do like little details that make a dress stand out; nearly every piece we buy has a pretty sleeve, a ruffle, an interesting trim, or some fine beading. We also like well-cut silhouettes and soft fabrics and reasonable prices.
Sustainability and slow fashion are the new trends and we hope to embrace these gradually.
So far, we have stocked mainly small Parisian brands, but we realise that following the pandemic, our customers are looking for a more sustainable way of living, and fashion must rise to the challenge, which it will. In our small way, this will mean sourcing more cotton and linen fabrics, trying to find more British brands to stock so we can reduce our carbon footprint and look at a seasonless approach.
Finally, do you have any words of positivity you'd like to share with the Scoop community?
We think positivity is the key to success, and at Ozzie and Clementine we endeavour to support women and support small business. We have a lot of work to do on that front as we have only just started to think about our message as a company. But we really think that being kind, authentic and positive is a good mantra for successful business. The current environment is challenging but if you listen to what your customers are telling you, we think you can succeed.
Tell us what you've been up to during the lockdown. Whether you're a designer or a retailer, we'd love to hear from you. Email us or use #InspiredByKindness on social media.