---
Jun 20 | 2019
Our integrated and international line-up is truly inspirational, and it's always a pleasure to bring designers and labels with excellent stories to the iconic Saatchi Gallery each season.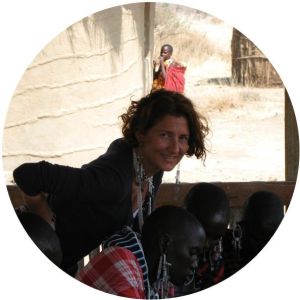 One such story is that of Francesca Torri, founder of the MaasaiWomenArt (MWA) movement designed to preserve the environment and cultures of Tanzania.

Can you tell us more about who the Maasai women are?
The Maasai women are the women of a people native to the African country of Tanzania. One of the best-known tribes in the continent's history, the Maasai are a nomadic people who travel between Kenya and Tanzania following the seasons.
As women and as Africans, Maasai women dress up with big and colourful jewels made with glass beads and iron-wire. Due to their nomadic life, women often wear everything they own and have thereby focused their artistic expression on the decoration of their own body instead of on the decoration of houses.

It is common in African jewellery design to find large, aesthetic pieces which are more for show than for practicality. Jewellery, especially amongst women, is regarded as a symbol of status as well as ethnic identity and in the Maasai culture jewellery becomes part of a person's permanent attire.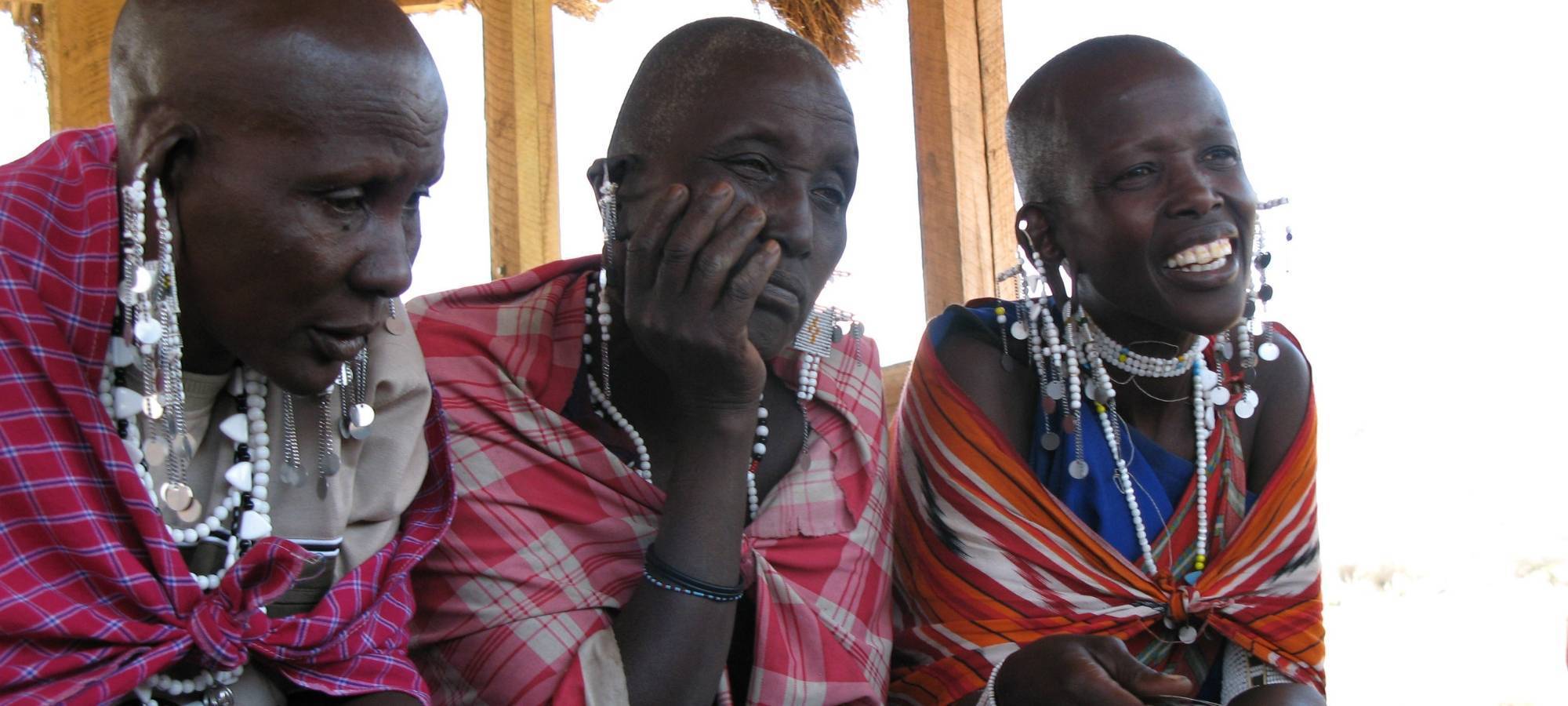 How did you get involved in the Tanzanian community?
The MaasaiWomenArt project is a preservation effort headed by the Italian NGO, Istituto Oikos, in partnership with Regione Lombardia and Istituo Europeo di Design (IED).
I have been involved in the MWA since it's beginnings, in 2006. I was asked to be involved due to my long experience as a jewellery designer as well as my position as an IED professor.
Setting out on the project, our main challenge was turning the traditional jewellery designs of these women into wearable pieces that maintained the heritage even when made by "non-Maasai" designers.
In my capacity as a professor at the IED, I passed this brief on to my design class, and my students helped me to find new solutions to develop the traditional techniques. This was the beginning of the MWA project.
We then had the challenge of taking these new solutions to the Maasai women themselves. Our main challenges were convincing them of the importance of the work, teaching them to work to a schedule and to count, ensuring they didn't sell the pieces in their markets and using materials sustainably.
Each year, I now spend about a month in Tanzania to see how the women are getting on and to teach the main Fundi, or main craftswoman, the new techniques and designs which she can pass on.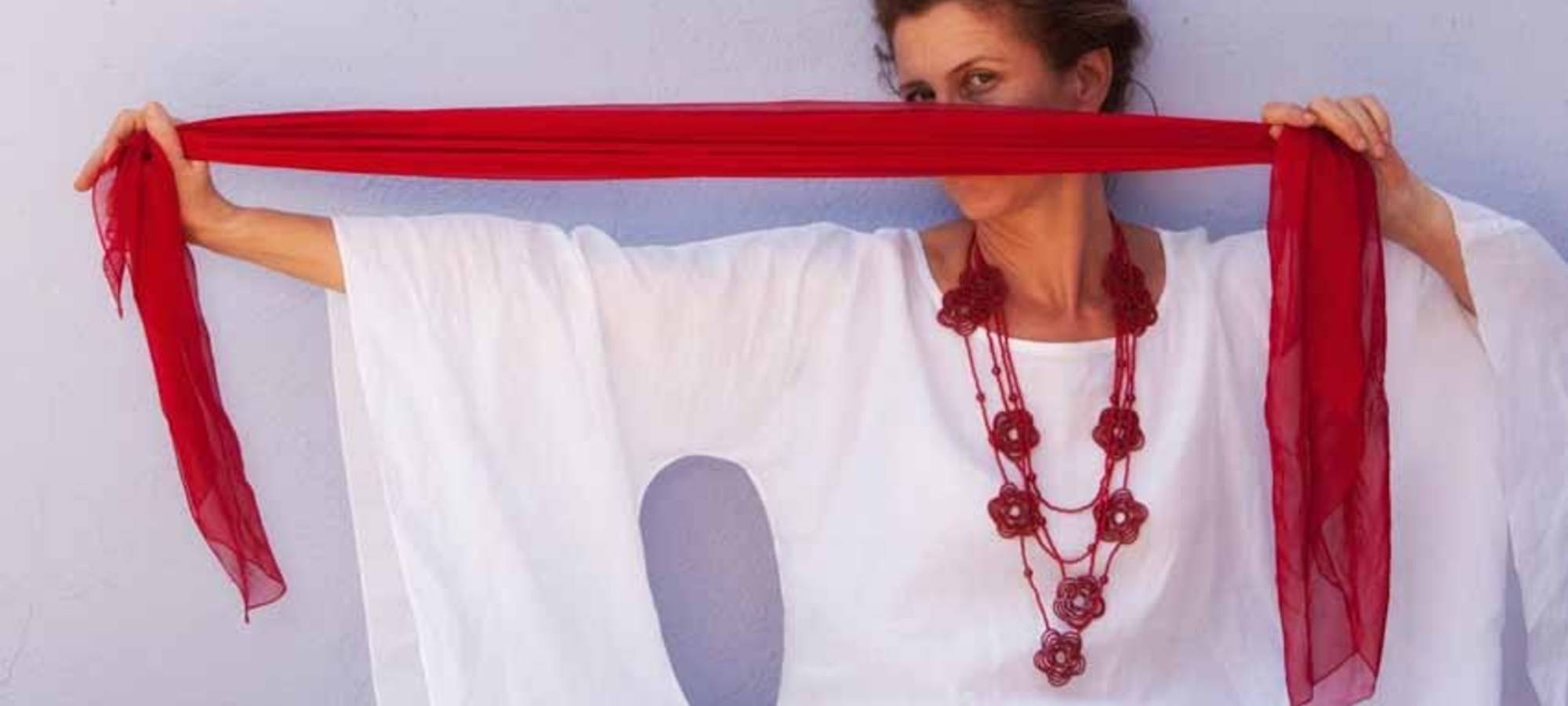 What inspired you to start the foundation?
For this, I would like first to introduce you to the home of the Maasai tribe, Tanzania. Tanzania is a country located just under the equator on the east side of Africa. It is famous for its national parks and exquisite wildlife.
Unfortunately, this country which boasts such a rich environmental and cultural heritage is in danger of poverty, due to chronic water scarcity, land degradation and the social alienation of some ethnic minorities, like the Maasai.
Women pay the highest price of this underdevelopment and it is for the women alone that we have created this project. Before, they were forced to earn their living by cutting down trees for charcoal, causing a huge issue with deforestation in the area.
We decided to focus on jewellery for the project because it is such a big part of the Maasai people's cultural heritage and to give the women a chance to earn an income in a way that is sustainable and doesn't cause damage to the environment of the country.
Why are you exhibiting at Scoop this season and what will you be showing?
I am bringing the collection to Scoop this season to raise awareness of the project and start new conversations about how we can help native and traditional communities. As the project has continued, the designs have become less "Maasai orientated" in terms of aesthetic, simply because the women have become interested in seeing how their traditional designs can be restyled and interpreted. Visitors can expect unique pieces handcrafted by these women with both a traditional and fashion-led aesthetic.
MEET FRANCESCA AND LEARN MORE ABOUT THE MAASAIWOMENART PROJECT AT SCOOP SS20. JOIN US FROM 21ST TO 23RD JULY AT THE ICONIC SAATCHI GALLERY TO DISCOVER MWA AND MANY OTHER INSPIRING INTERNATIONAL DESIGNERS.