---
Dec 09 | 2019
As a premium women's fashion accessories show, Scoop is a haven for many of the UK and Europe's finest independent retailers.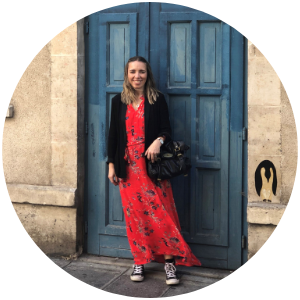 As the AW20 edition, approaches, our founder and Scoop MD, Karen Radley has been talking to some of the retailers who stock some of favourite labels.
Cocaranti, based in Knutsford, stocks Libelula and Primrose Park, both of whom you will see at Scoop AW20, as well as a number of beautiful labels. Hear what Davina Armitage, owner of Cocaranti had to say…
What is your fashion background?
I have worked in the fashion industry since I was 16 years old, both on the shop floor and in head office roles in various companies including Topshop, Ethel Austin, Ted Baker, Matalan, Selfridges. I have always had a "passion for fashion" in general and, fashion retail is where my heart is.
Tell us a bit about the history of Cocaranti
I had always wanted to own my own shop and I actually contacted the landlord of the premises when I originally saw it up for rent in 2012, but it had already been taken on by the previous owner who then became my boss. I then came on board to be the shop manager and subsequently, the buyer, in November 2014. In February 2018 I was given the opportunity to buy the business an offer I couldn't refuse at as it was, and still is, a dream come true.
It has now been a year and a half since I acquired Cocaranti and I am continually learning and excited about bringing new brands to our customers and to the area. I have rebranded the shop and mixed up the labels that we stock to offer a wider selection to our customers and to better represent them. When I hear customers, both old and new, commenting how wonderful the shop is and how much they love shopping here it confirms that I have done the right thing and gets me even more excited for the future.
Which designers or labels do you carry in Cocaranti?
We currently stock numerous British and international labels; Hayley Menzies, Pyrus, Libelula, Lily & Lionel and Primrose Park are just a few!
Will you be attending Scoop this season, and what will you be looking for at the show?
Yes, I will be attending Scoop; it's a great opportunity to revisit old labels, view current collections and discover new designers. This season, I am hoping to find an accessories brand that offers leather belts at fantastic prices that will compliment the range of jeans that we currently offer.
Join Davina at Scoop's AW20 edition this February. Hosted within the beautiful setting of Old Billingsgate, discover a line-up of exciting emerging and established names, including Libelula, Primrose Park and more.