---
Jul 08 | 2022
Lorraine I am pleased to say you have shown with Scoop almost from the beginning - Pyrus is a family business.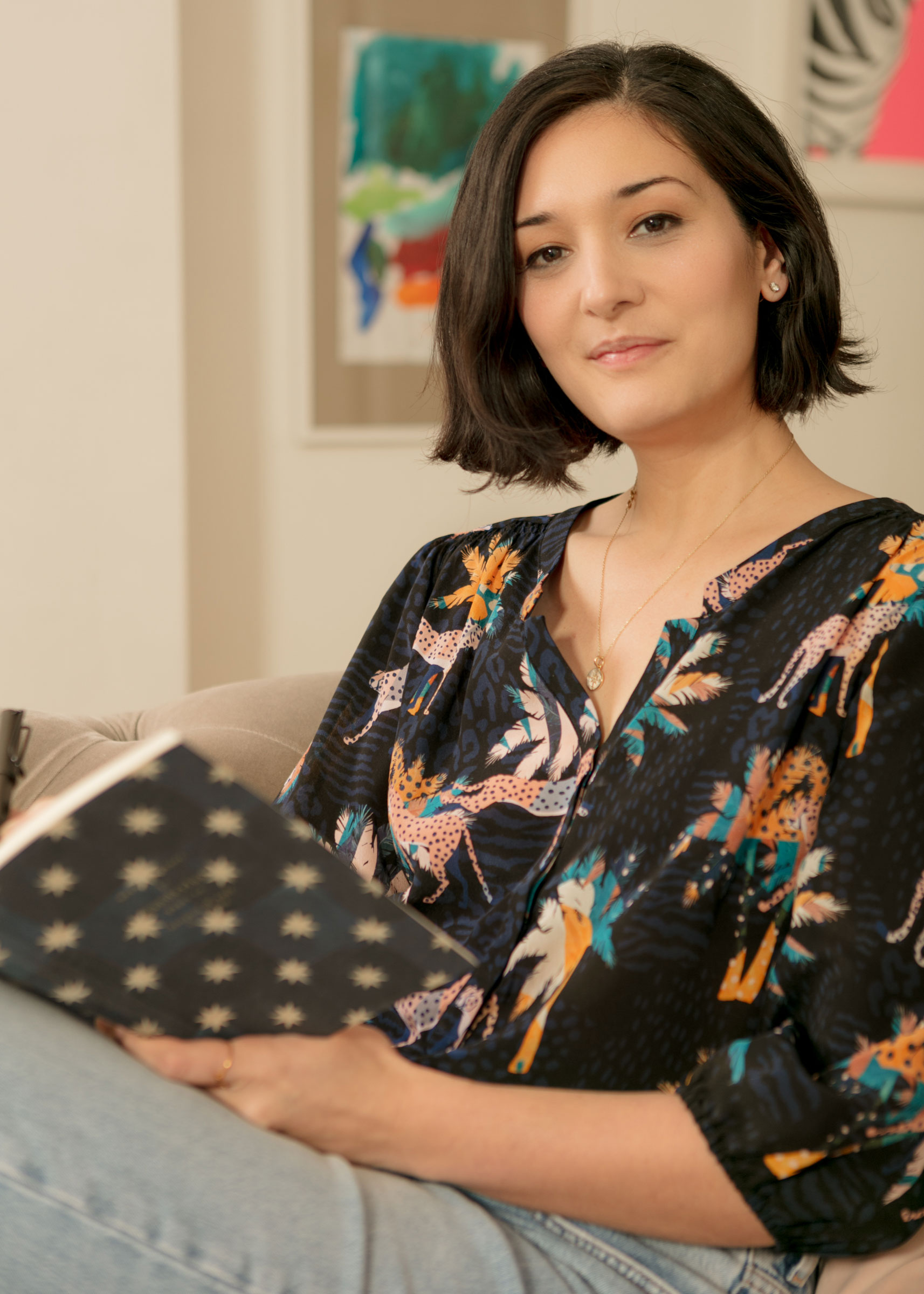 Lorraine I am pleased to say you have shown with Scoop almost from the beginning - Pyrus is a family business. How was it started?
Ash and I met at The London College of Fashion and always talked about teaming up to start a brand. We left college in 2002 and started Pyrus soon after, the idea was to make printed T-shirts in Italy and ship them to India for embroidery & embellishment. Our first collection was just 15 pieces but was picked up by boutiques in Japan and UK.
Can you tell us about your fashion background?
I was a part-time model from a very young age and in my teens, I used to be an in-house model for few British designers which is where I found my love for the fashion industry. I didn't enjoy being a model, though I loved wearing the clothes and I was fascinated by the craftsmanship of some of the pieces I would wear and would see how the pattern cutters would adjust small but critical details, they took me under their wing and showed me how it was all done. This led me to choose to go to The London College of Fashion after leaving school to learn to do pattern cutting and sewing. I was always designing and making collections and used to show them at Alternative Fashion week in Spitalfields – a very long time ago!
Where does the name Pyrus come from?
The original brand name was Pyrus Japonica which we found in a botanical book by chance, as we used to reference flowers and such for embroidery design. The plant itself has beautiful flowers and it felt right to name the brand Pyrus Japonica. The 'Japonica' was dropped after a few seasons when buyers & agents shortened the brand to Pyrus in faxes (remember those?!)
When you design the Pyrus collection - how are you influenced?
This might sound like a cliché, but I do get inspired by costume and vintage garments. I collect 1940's blouses as well as Edwardian Kids Smocks as the details are just exquisite. I love anything hand-made and try to incorporate these details into a Pyrus garment. I also collect kimonos and vintage dressing gowns for the beautiful prints
When I design, I have generally have the busy woman in mind. She is slightly based on myself - working professional and mother who is busy but finds importance in dressing well for herself as well as having a multipurpose use in her wardrobe
Do you have a fashion designer or icon who has inspired you?
For my personal style - Phoebe Philo for her understated cool and making trainers and flat shoes 'OK' to wear with anything and everything
Is there a signature look for Pyrus?
Pyrus is for the everyday woman, so I try to make sure our garments to have a 'multi-use' purpose but most importantly, you should feel relaxed. Dress up for the office, evening, interview or dress down for day which for me is always casual with a pair of my favorite jeans and trainers
Do you have a mission statement for the brand?
Effortless and timeless is what I aim to achieve with my brand
Who would you say is your Pyrus customer?
Our customer doesn't like fuss, certainly notices and appreciates design detail and is motivated by ease and comfort in fit. Quality is at the forefront, as our customers tend to wear a Pyrus garment for a long time.
If a woman was to own just one item from your collection - which one would you suggest and why?
That's a tough one, I have a lot of personal favourites! I am going to go by the comments we have received from our customers, and that is our Paola top. This top has made an on-off appearance in our collections since 2008. We receive requests to 're-run' this top. The feedback has been that it is just so versatile, no matter what print it is in and fits amazingly on a lot of body shapes
Do you have any words of positivity to share with our Scoop readers?
You (or your mind) are your own roadblock, once you remove that anything is possible