---
Nov 25 | 2021
Karen Radley, Founder of Scoop defends "Wholesale is Not Dead"
Listen to the podcast hosted by Florent Tamisier & Julie Le Gall from Mars Branding Agency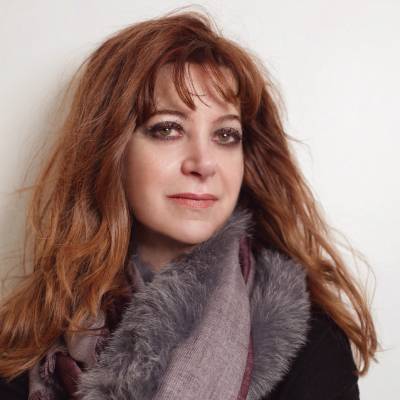 This episode is recorded in partnership with the Fédération Française du Prêt-à-Porter Féminin and the support of Le Défi.
November is the month of budgets and forecasts!
The Fédération Française du Prêt-à-Porter Féminin with the support of Le Défi, hosted this podcast "Wholesale is not dead" interview with Karen Radley, Founder of Scoop International tradeshow. In the podcast, we discuss with Karen the UK retail market and she advises how best to promote and introduce French brands and designers to the UK retailers.
Listen to this podcast with Karen and find out more about the Scoop show which takes place twice a year in July and February. Scoop is what is called a "boutique" show, the term boutique in English mainly designating independent concept stores. Positioned at the top of the premium range, this show gives visibility to around 250 UK & international collections designers, many of whom are French: Maison Labiche, Robert Clergerie, Vanessa Bruno, Cacharel, Arche, Mexicana to name a few.... The offer is wide and feminine, and at the show we find both men and women's ready-to-wear, shoes, handbags, accessories, homeware, candles, beauty, perfumes, and fine jewellery.
Karen explains in the podcast many UK retailers are not used to travelling internationally to place their orders, and choose to come to London during fashion week, making Scoop the best gateway to the territory.
_
Next edition of Scoop:
17-19 July 2022