---
Jun 24 | 2019
As the SS20 edition draws ever nearer, we're taking a quick island hop today, with Irish designer, Melissa Curry's favourite spots in her home city, Dublin.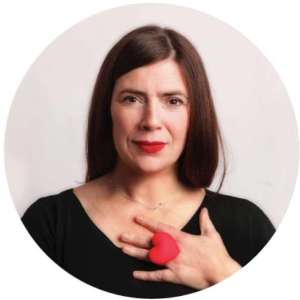 Like all good fashion stories, Melissa's begins, not in Ireland, but in Paris. Aged just 17, Melissa packed her bags to pursue her dream as a creative in one of the world's artistic capitals. After a stint at the world-renowned Sorbonne and Académie Charpentier, Melissa cast her net wider, travelling to Africa, Asia and the Middle East.

It was these experiences that led Melissa to combine her love of colour and design expertise into jewellery and accessory designing. Launching her very first collection, in L'Eclaireur Paris, Melissa soon worked her way into the mainstream. It was her debut at Paris Fashion Week that led to Melissa's designs becoming trend leaders.

Now a staple name in London, Paris, New York and Tokyo, Melissa's regenerative vision has seen her collaborate with retailers and designers including Liberty of London, Le Bon Marche, Swarovski and Toni & Guy, to name a few.

International though her label might be, Dublin still holds a place in her heart. On her favourite place in the Irish capital Melissa tell us, "my favourite place in Dublin is Grand Canal Dock. This is where I work and play most days of the week".

Citing the Grand Canal Dock as the place the "real Dubliners" spend their time, she continues, "I love spending time here. There is an interesting atmosphere and an exciting cross section of modern life, diversity in all forms and no shortage of design inspiration".

She tells us that "Grand Canal Dock is the place to go for an image of modern Dublin, from the chequered façade of The Marker Hotel to the angular Bord Gais Energy Theatre to the red-glowing light-stick sculpture". We'll definitely be planning a visit soon!

Previewing the SS20 collection we'll be seeing at Scoop, Melissa lets slip that the theme of this season is sustainability. She tells us, "all of our collections showcasing at Scoop are 100% sustainable and use absolutely zero plastic in their packaging and pipeline. Each BYOS bracelet donates a % of our profits to a charity of our choice. We are anti fast fashion!"

Melissa continues, "BYOS is a young health and wellness brand, each collection carries a positive psychology to support the wearer. With the consumer markets packed with an abundance of products, I have reimagined something different. My products are fun, and impactful. They are used to connect people in meaningful ways and jewellery is simply our tool."
MEET MELISSA OR BE A PART OF OUR INTERNATIONAL LINE UP AT SCOOP SS20. DISCOVER AND EXHIBIT ALONGSIDE THE BYOS COLLECTION AS WELL AS A RANGE OF LABELS AND DESIGNERS FROM ALL OVER THE WORLD AT THE ICONIC SAATCHI GALLERY FROM 21ST – 23RD JULY.