---
Nov 14 | 2023
Karen Radley meets Amelia Scott's founder Jane Hebden in Wanstead, East London - for our latest "My Neighbourhood " Interviews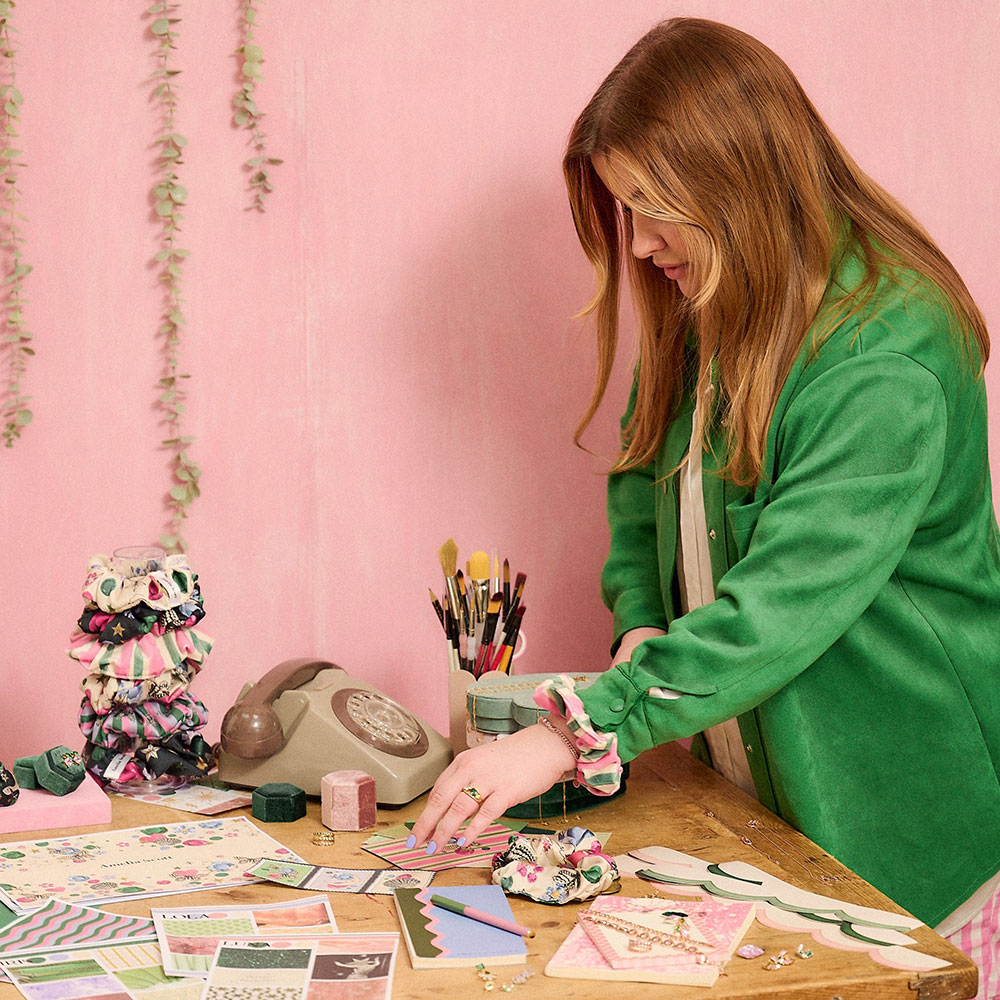 Tell me about your design background and founding Amelia Scott:
I've worked in design and creative within the watch and jewellery space for about ten years now and I've always been really passionate about accessories.
Amelia Scott was born from a love of colour and sparkle and officially launched in June 2023. I'd noticed quite a large shift towards more minimal gold jewellery over the past few years and really felt like I wanted to bring something a little more fun and colourful into the mix.
I love to wear colour as it really boosts my mood and wanted to be able to offer something different for people seeking something a little more individualistic and fun for their everyday looks.
Favourite neighbourhood in East London:
I moved to Wanstead just before lockdown started and I truly love it here, lots of pretty architecture and a lovely little highstreet with a great food scene.
Favourite place for brunch:
The Rear Window Restaurant at The Alfred Hitchcock Hotel - lovely interiors and great food!
Best coffee in Wanstead:
I love a coconut vanilla latte from La Bakerie.
Favourite gallery or museum:
The William Morris Gallery - for the prettiest print inspo in Walthamstow.
Tell us a secret:
I'm a crazy cat lady! I have two beautiful British Shorthairs called Clemmie and Juno and they are my absolute world.
Favourite place to shop:
Liberty is my all time favourite shop, everything about it is just so magical. If I'm shopping locally there are some really lovely independent boutiques in Walthamstow Village - Pavement and The W Store are two that I love to browse.
Favourite place to find inspiration:
Nature. It's always the best starting point for colour combinations, interesting shapes and textures.
Best East London destination for a date:
I'm a big fan of Little Duck The Picklery in Dalston, great food, a good level of light and atmosphere too.
Favourite park:
Victoria Park especially on a brisk Autumn day!
Favourite food market:
You really can't beat Borough! SO many gems.
What inspires you?
It might be a cliché answer but my customer. I've always put a lot of time into building communities within the brands I've worked for (and now for my own!)
There's nothing better than being surrounded by a group of individuals, each with their own stories to tell but with a commonality that they love beautiful things that express those stories. Being able to see and hear what your designs mean to them is always really magical.
This season I'm loving:
Bows! They're one of my all time favourite motifs, they feel nostalgic but fun and they're everywhere in clothes and accessories this season. We've also just released our own colourful bow collection for AW23 including some really exciting statement jewellery pieces.